Schiff's Challenger Pulls Back The Curtain – He Just Filed An Ethics Complaint For Trying To Accept Trump Dirt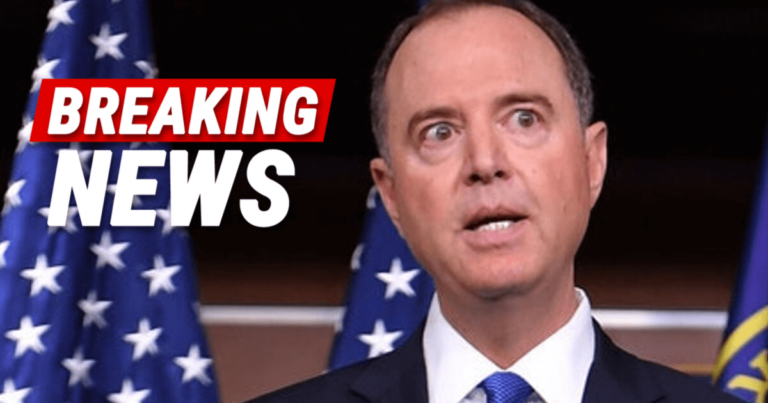 Adam could be in real big trouble now – finally what he deserves!
Here's yet another example of the pot calling the kettle black—and it's our favorite Democrat doing it!
Rep. Schiff has been getting pretty shifty these days. And not just since he kicked off this bogus impeachment inquiry.
The man has been gunning for Donald Trump since day one. Literally, day one. A story has come out that revealed Schiff was eager to receive compromising pictures of Donald Trump from a Ukrainian agent.
Right around the time, Trump entered office.
Turns out, it was all a prank. Schiff got punked by two radio DJs. But the fact remains he was willing to collude with a foreign power to hurt the president.
Sound familiar?
While some might want to write it off and fun and games, one man is not.
From Fox News:
Jon Hollis, who is running for the Los Angeles-area seat held by Schiff since 2001, has filed an ethics complaint against his opponent based on the 2017 call, in which a phony Ukrainian politician claimed to have graphic photos of the then newly-inaugurated President Trump…

At the time, Schiff assumed he was talking with Ukrainian politician Andriy Parubiy, who solicited potentially damaging information and compromising pictures of Trump from his visit to Russia for the Miss Universe pageant four years earlier.
It's about time someone took it to Schiff! His rival, Jon Hollis, filed an ethics complaint against the Democrat over his willingness to collude with Ukraine to get pictures of Trump.
Think about it. If these pictures were real, it would have no bearing on Trump's presidency. They didn't prove he broke the law or anything like that.
They would have just made him look bad to the public. That's exactly why Schiff was so foolish to think they were real.
He was so eager to get dirt on the president, he fell right into a prank.
What does that tell you about what he's doing today? It has nothing to do with wrongdoing or crime and everything to do with Schiff trying to hurt the president.
Hollis is accusing Schiff of colluding with foreign entities and a misuse of taxpayer resources for oppo research.
Pretty serious crimes. But should we be surprised? Schiff is trying to do whatever he can to take out the president.
This complaint should be taken seriously. Congress must hold Schiff accountable for what he's done.
SHARE to help get Adam Schiff removed!
Source: Fox News