Adam Schiff Caught In Impeachment Setup – Weeks Before Whistleblower, His Own Staffer Flew To Ukraine, Met With Impeachment Witness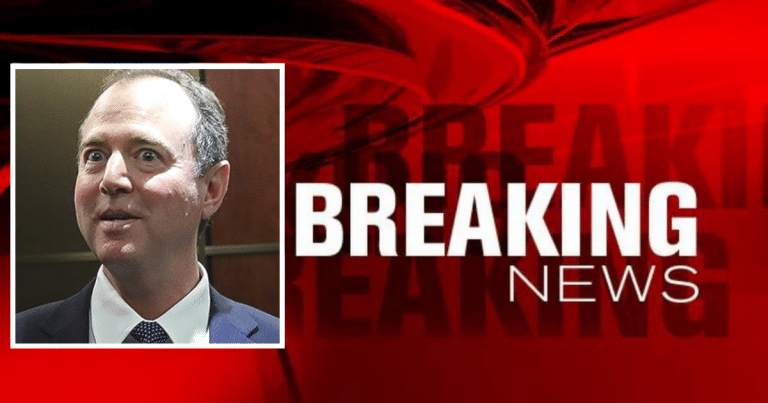 Schiff is looking shiftier by the day – this is the worst evidence of a setup yet!
The House has banked their impeachment push on a single phone call. But Adam Schiff's story about his involvement in the case is falling apart faster than a bookshelf from IKEA.
First, he claimed he didn't know anything about the whistleblower ahead of time. We then learned that the very same whistleblower was communicating with Schiff's office.
Now it seems Schiff must have known something, because his own staffer flew to Ukraine personally. And he met with a major impeachment witness. In August. Before anyone knew about this call.
From Breitbart:
Itinerary for a trip to Ukraine in August organized by the Atlantic Council think tank reveals that a staffer on Rep. Adam Schiff's House Permanent Select Committee on Intelligence held a meeting during the trip with acting U.S. Ambassador to Ukraine Bill Taylor, now a key witness for Democrats pursuing impeachment…

Taylor himself has evidenced a close relationship with the Burisma-funded Atlantic Council, writing analysis pieces published on the Council's website and serving as a featured speaker for the organization's events.
Woah. It seems like one of Schiff's own staffers met with U.S. Ambassador to Ukraine Bill Taylor. Taylor seems to be buddy-buddy with Burisma, the company that employed Hunter Biden.
Oh, and Taylor will be testifying next week about the so-called impeachable phone call Trump had with Ukraine.
Smell anything fishy? Schiff says he knew nothing about the whistleblower's claims that Trump did something wrong.
Yet his own staff member flew to Ukraine before all this came out. He met with a man who might have allegiances with a corrupt company.
This man might be used by Schiff to concoct or at least distort evidence to damn Trump.
Oh, but Schiff hasn't done anything wrong!
All Trump did was have an innocent phone call with Ukraine. Even the Ukrainian president said it was all above board.
But the more we look into this sordid affair, we see Schiff and his allies up to all sorts of things.
What did he know beforehand? How involved was Schiff is the crafting of this whistleblower complaint?
We don't know for sure, but one thing is clear: Schiff has no business leading this impeachment inquiry.
SHARE if you want Schiff's impeachment investigation shut down for good!
Source: Breitbart