Schiff Loses It In Closing Remarks – If Trump Isn't Impeached, He Could Give Alaska To The Russians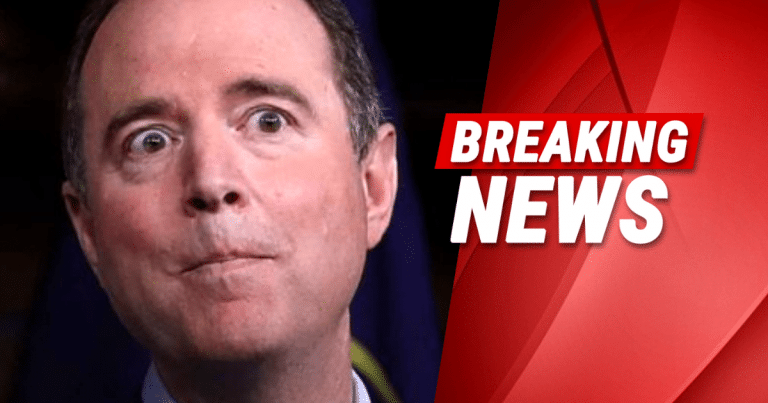 The Senate impeachment trial is almost over, thankfully.
But we'll all remember this process for a very long time, won't we?
And most of all, maybe we'll remember some of the more controversial comments made along the way.
For example, Republicans say Adam Schiff made LOTS of questionable statements in recent weeks.
But this one might take the cake.
The House Impeachment Manager and House Oversight Chairman suggested that Trump might do something pretty crazy if he wasn't impeached…
From Breitbart:
Adam Schiff warned Monday that President Donald Trump might give Alaska to the Russians if he is not impeached.
Schiff digs up the old Russia theme, and makes one shockingly odd remark.
The California Democrat first warned that if Trump is acquitted, it would set a bad precedent.
And it would allow Trump to pursue "unacceptable actions." …and apparently, that might include giving Alaska to the Russians.
Then he went a step further:
Trump could offer Alaska to the Russians in exchange for support in the next election.

Or decide to move to Mar-a-Lago personally and let Jared Kushner run the country, delegating to him the decision whether to go to war.
Well, that might just be the strangest remark yet.
If he was serious, we'd have to say it's easily the most outlandish comment the Democrats made during the trial.
It's completely ridiculous to claim that because you think he should have been impeached for what happened with Ukraine that all of the sudden Trump has free reign to do whatever he wants. Giving Russia away, handing over the country to Kushner…I mean c'mon Schiff.
He is really going crazy here.
Consequently, this is why the Democrat attempt to impeach didn't go well. It really seems like they've gone off the deep end!
Do you think Schiff's Alaska statement is the weirdest you've heard? SHARE if you do!
Source: Breitbart