After Adam Schiff Threatens Impeachment, Trump Sells New 'Clown Pencil-Neck' Tee In His Honor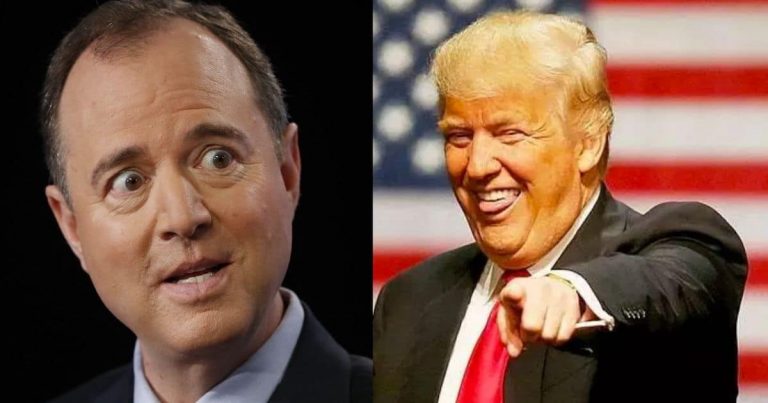 Donald just got the impeachment ringleader good – just made my week!
Let's be honest: the Robert Mueller hearings didn't go well for Democrats.
They wanted Special Counsel Mueller to give them a reason to impeach President Donald Trump. They wanted concrete evidence or statements.
Well, they got none of that.
But that didn't stop various Democrat leaders like Rep. Adam Schiff (D-Calif.) from banging the same old tired drum.
The day after Mueller's unconvincing testimony, Schiff went on "The View" and said, "we are doing an investigation" into the President.
For Trump's part, however, he's using this endless impeachment talk to bolster his own campaign.
…and it's downright hilarious. From The Right Scoop:
"Trump's campaign is now selling a 'Pencil-Neck Adam Schiff' t-shirt on their website, trying to turn Trump's beef with Schiff into big campaign dollars."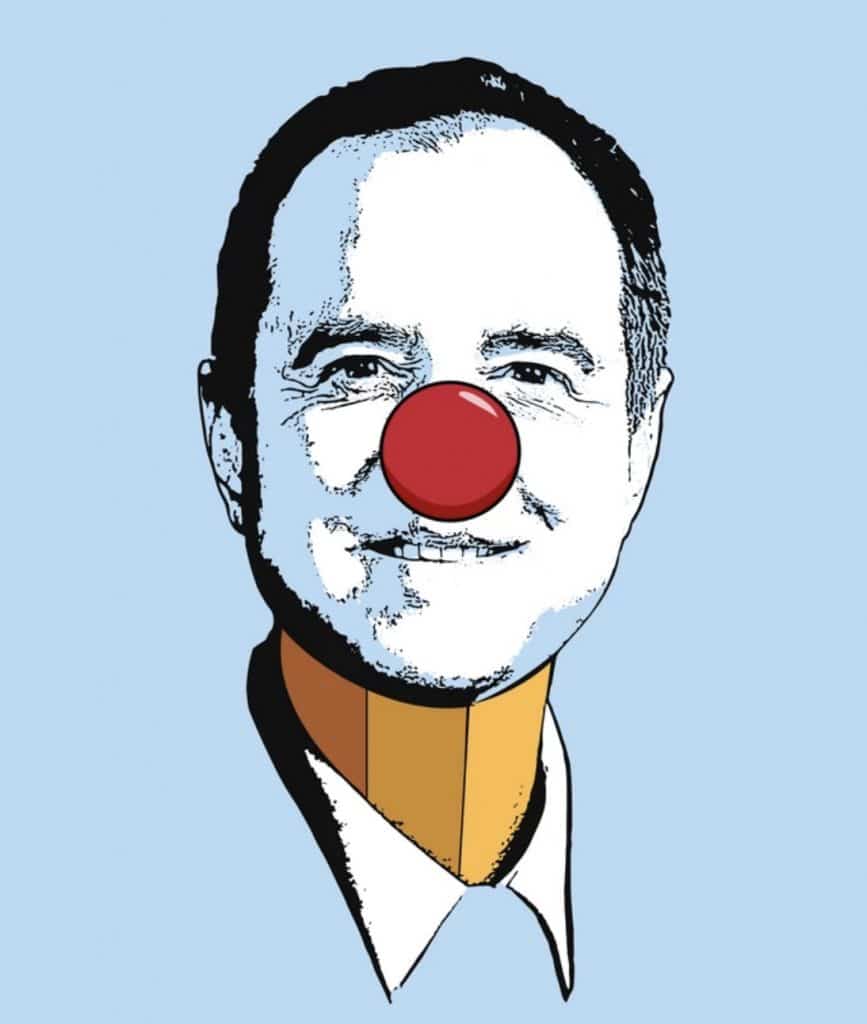 A pencil-neck clown … perfect.
And a clown nose – the perfect cherry on top!
Add this to those red MAGA straws that Trump's team has been selling by the truckload, and you've got some blockbuster campaign items!
Politico said those straws sold out within hours of being announced, and I'm willing to bet this Schiff tee will be in short supply, too.
Schiff and his fellow Democrats really have been making fools of themselves, lately, in my estimation.
Despite getting nothing from Mueller, despite every other Trump investigation falling flat, leftist politicians can't stop screaming about impeachment.
And frankly, it's only hurting them.
In fact, just recently, Bernie Sanders said Dems will have to stop "obsessing" about Trump if they want any chance of winning in 2020.
In the meantime, Donald has no problem poking fun at these tiresome, seemingly traitorous liberal politicians.
…and he has no trouble making a few bucks off them, either!
SHARE if you love Trump's new Schiff shirt and want everyone to see it!
Source: The Right Scoop