Adam Schiff Just Got Caught – He May Have Unlawfully Obtained Call Records On A Reporter And Fellow House Rep. Nunes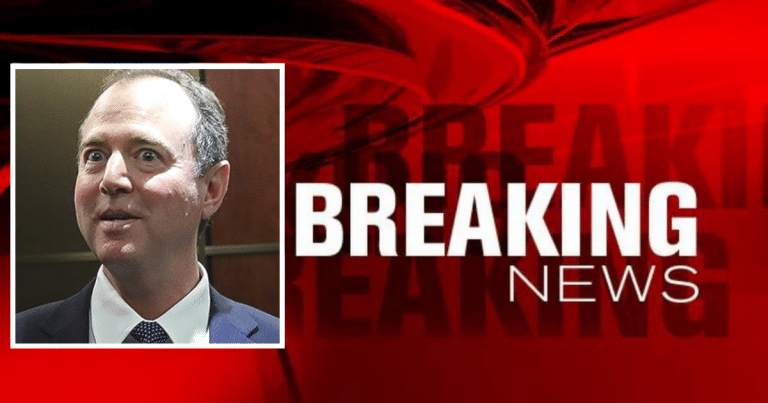 Schiff thought no one would notice – but we found them!
After two months of hearings and hearsay, Adam Schiff released his infamous impeachment report.
And it contained some shocking stuff, no doubt about it.
We're not surprised Schiff tried to make President Trump look as guilty as possible, whether or not he had the evidence to back it up.
But what was really stunning is that he got access to call records that nobody should have been able to get their hands on.
From Twitter: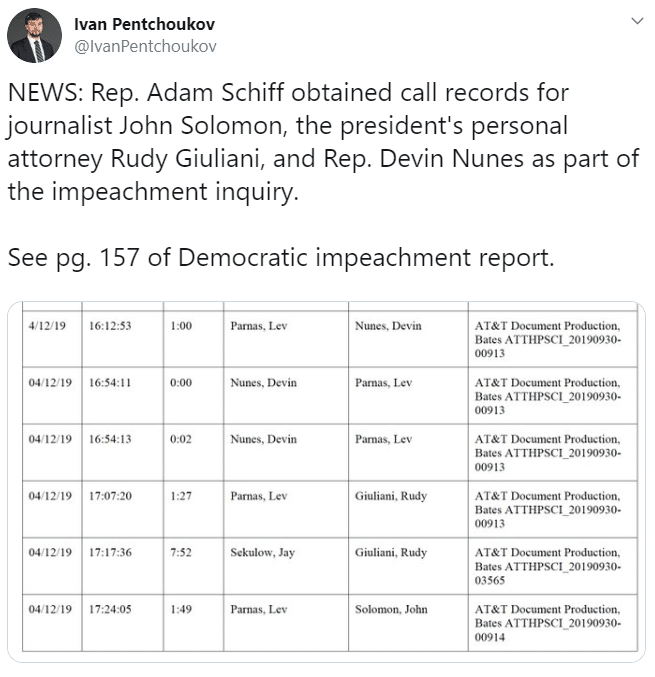 NEWS: Rep. Adam Schiff obtained call records for journalist John Solomon, the president's personal attorney Rudy Giuliani, and Rep. Devin Nunes as part of the impeachment inquiry.

See pg. 157 of Democratic impeachment report.
Wait, let me get this straight.
Adam Schiff was trying to prove that Trump broke the law during a call with Ukraine. Right? Right.
The Left's entire impeachment scheme is built around their claim that he offered the Ukrainian president a quid-pro-quo.
So, why did Schiff want to dig through the phone call records of Rudy Giuliani, Rep. Devin Nunes, and a journalist by the name of John Solomon?
Already Schiff's impeachment is hanging by a thread. Few Americans are backing the left's attempts at impeaching Trump.
Now we learn that Schiff might have been using his impeachment "investigation" to get the private records of some of his political rivals.
Why did he need Nunes' phone calls? Isn't this all about what Donald Trump may or may not have done?
What was Schiff looking for in these records?
As far as we can tell, Schiff and his team violated the Constitutional rights and privacy of these men.
Of course, the mainstream media is silent on this.
SHARE if to tell Trump to investigate Schiff!
Source: Twitter