Schiff's Own Party Turns On Him – First Impeachment Domino Falls For Trump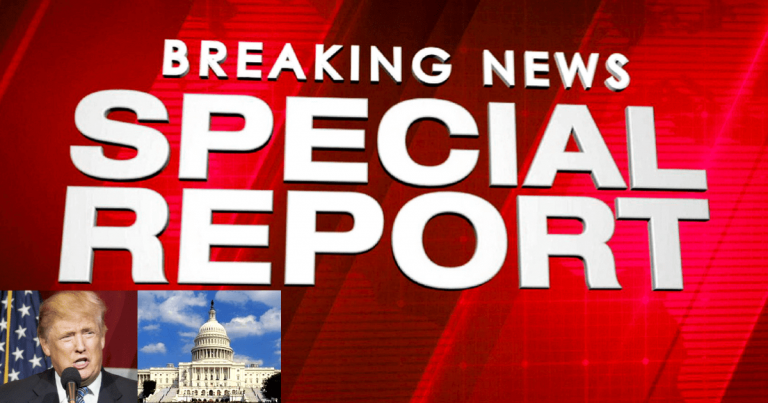 Adam thought he made a slam-dunk case – now he's been betrayed!
Adam Schiff and Nancy Pelosi bet the House on impeaching Donald Trump.
They whipped the media up into a frenzy over allegations that Trump tried to pressure Ukraine. And we all had to sit through their constant accusations.
Democrats spent nearly two months making this claim, despite what appears to be a lack of evidence. Most of us assumed they were doing this just to give their 2020 candidates a chance.
After all, do you really think Biden or Warren will defeat Donald Trump?
Schiff spent two weeks conducting public hearings, featuring his "star" witnesses. But even with most of the media spinning the news, it seems like Americans weren't convinced.
Polls are revealing just how little voters want impeachment.
Now, it looks like the first Democrat domino has fallen.
From Washington Examiner:
Democratic Rep. Brenda Lawrence of Michigan now favors censuring President Trump after backing impeachment proceedings over allegations that he withheld military aid from Ukraine for his personal benefit…

"I don't see the value of taking him out of office," Lawrence said.
Uh-oh, Schiff! The first House Democrat has said she doesn't want to impeach Trump! Perhaps she'll be the first of many?
Rep. Brenda Lawrence of Michigan would rather censure Trump (a mostly symbolic move) instead of outright impeaching him.
She even said she didn't "see the value" of taking Trump out of office.
Wow.
Keep in mind, Lawrence is from a "safe" Democrat district. But she is from a state that went for Trump in 2016.
And she has many colleagues from Michigan that aren't so safe.
Is she afraid that impeaching Trump will lead to a Republican-controlled House? Looks that way.
Or perhaps, even if her seat is safe, she fears what might happen if Republicans in the Senate hold their own hearings.
We know that if Democrats in the House vote to impeach Trump, that's far from the end of the story. Impeachment moves to the Senate, where Republicans can hold their own trial.
All the witnesses Schiff refused to put on the stand will be forced to testify. Including that nameless "whistleblower" Schiff was so determined to protect.
Maybe, just maybe, Lawrence knows that if Republicans get to question whomever they want, Democrats won't look too good.
Just imagine what, say, Hunter Biden will reveal if he's put on the stand?
The question is, how many more Democrats will break rank and reject impeaching Donald Trump? Something tells me more than Schiff will want to see.
UPDATE: After pressure from the Party, Lawrence backtracked. Looks like they're trying to hold the party in lock-step. But even if she pulled back, the dam is showing big cracks, while no Republicans are even considering budgeing.
SHARE if you think Schiff's impeachment will fail big time!
Source: Washington Examiner