Schiff's Closed-Door Transcript Slips Out – New Evidence Shows Trump Withheld Aid To Get Ukraine More From Other Countries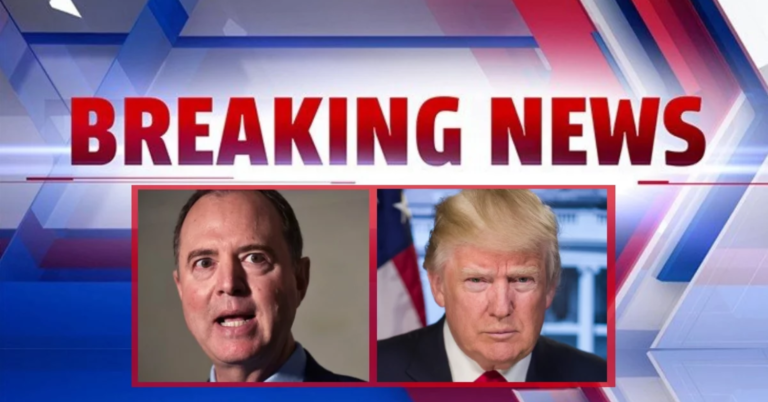 Adam didn't want this out there – can't hide it now!
We are discovering why Adam Schiff wanted to conduct most of his impeachment hearings behind closed doors.
Schiff held onto the transcripts of these secretive depositions. Only bits and pieces are leaking to the public.
Naturally, the liberal media spins everything to make Trump appear as bad as possible. But when real facts come out, they usually tell a different story.
Case in point: the deposition of Mark Sandy, an OMB official.
Sandy, over a month ago, gave the real reason why Trump postponed the aid.
We're finally seeing the transcript, and it shatters the Left's narrative.
From Daily Wire:
Newly released transcripts from the deposition of Mark Sandy, an official at the White House Office of Management and Budget (OMB), reveal that OMB was allegedly instructed to withhold aid to Ukraine because President Donald Trump was concerned "about other countries not contributing more to Ukraine."

CNN claimed in a report on Tuesday that the OMB took action on withholding the aid to Ukraine on the evening of July 25, the same day as the call.

Zeldin responded to the story, writing on Twitter: "This is not true. There were multiple actions before July 25th."
Wow. Sandy, an official at the White House Office of Management and Budget, said Trump withheld aid to get other countries to contribute their share.
Other allies are obligated to help Ukraine's military needs. But, as if often the case, the United States was giving more.
We saw this again and again under NATO. President Trump has urged other member nations to actually contribute what they owe, instead of forcing the U.S. to always take the check.
This seems to be the same case. The United States is always bailing out other countries, on our taxpayer's dime.
And President Trump wanted other countries to contribute what they said they would to Ukraine.
If Trump had given the aid right away, wouldn't those other countries been off the hook?
That doesn't seem fair, does it?
Now tell us again, Democrats, about how Trump was trying to get a quid-pro-quo?
SHARE if you think this impeachment sham will only help Trump get re-elected!
Source: Daily Wire