After Schiff Accuses Trump Of Quid Pro Quo – Congress' Quid Closet Flies Wide Open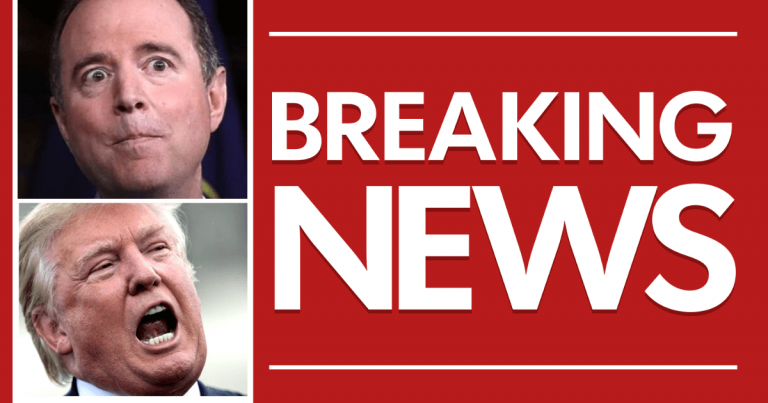 Adam acted too fast – and now his cat is out of the bag!
Democrats pounced—as they always do—prematurely when they thought Trump's Chief of Staff gave them a new lead.
Mick Mulvaney said it was appropriate, if Trump suspended aid to Ukraine to get them to clear an investigation.
He never said that was what Trump did, he simply said that it would have been right to do.
Democrats, always eager to distort the facts, claimed this was proof of a "quid pro quo."
But Adam Schiff and the rest of the left have a short memory. Not only did Joe Biden do the exact same thing, but it was revealed the House entire approved their own quid pro quo just a few years ago.
From Breitbart:
But the Democrat-controlled U.S. House of Representatives passed a bill in September that imposes restrictions on transactions with Russia until it had been cleared of election interference…

The Democrat-controlled House would suspend transactions — both public and private — with Russia's government until the U.S. can be satisfied that Russia had not interfered with the most recent federal election.
The Democratic-controlled House passed a bill that would have suspended transactions with Russia, until the nation was cleared of election interference.
This is the very thing they are accusing Trump of. They actually voted to approve a measure that would have prevented Russian from working with private and public entities in the U.S. All to get Russia to cooperate with their investigations.
That sounds like a quid pro quo to me. Yet they are trying to impeach Trump over something much less severe.
They are twisting a phone call to appear illegal. Yet they themselves voted on a bill to do much the same thing.
In the same way Joe Biden withheld $1 billion in aid to Ukraine until they did what he wanted.
But we are supposed to believe it's wrong if Trump does it?
It seems like Democrats love to use money to force other countries to do what they want. They have held U.S. aid ransom time and again to pressure foreign powers.
Pretty shocking that they are now accusing Trump of doing that, in order to remove him from office.
Looks like the left thinks it can get away with whatever it wants.
SHARE if you think this impeachment inquiry must be shut down now!
Source: Breitbart