Adam Schiff Sideswiped By 'Viper' Opponent – 2020 California Republican Could Send Shifty Schiff Into Retirement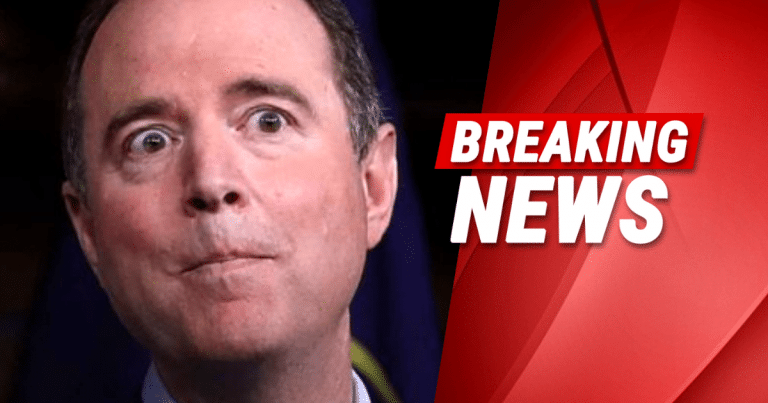 'Impeachment Schiff' should be sweating – this guy is coming for him!
California congressman Adam Schiff has been leading the impeachment charge against Donald Trump in the House.
But many want him gone, thanks to his reputation for leaking and his unwillingness to work with Republicans.
President Trump himself has called out the congressman for making up an inaccurate version of his call with Ukraine.
The sad reality is, Schiff is going nowhere as long as Pelosi is still in charge.
But a MAGA-hat-wearing conservative from Schiff's own district is taking matters into his own hands.
From Fox News:
He's an unabashedly proud, MAGA hat-toting attorney in the left-leaning throngs of Los Angeles. And he has high hopes of removing Rep. Adam Schiff from his seat in California's 28th congressional district in 2020.

Meet Eric Early, Schiff's leading Republican challenger, who minces no words when it comes to his desire to send the longstanding Democratic "viper into retirement and help give Congress back to the people."
Eric Early is a Trump-support attorney from Los Angeles. He is taking the fight to Schiff's own district, calling out the "viper" who is doing nothing to help his district.
Early is challenging Schiff over his apparent lack of leadership and unwillingness to help the district he is supposed to represent.
That could be said of most Democrats in Congress. They promise voters the moon, but have spent the last year ignoring the country to impeach Trump.
Early is unapologetically pro-Trump. That's saying something, considering how radically-left most of Los Angeles is.
He is putting his own reputation and career on the line to fix Congress. He wants to get into the House so he can help further Trump's America First agenda.
Early called Schiff a "carpetbagger since day one," accusing the Democrats of moving into the district just to win an election.
He also condemned Schiff that, after 20 years in office, he's done nothing to improve the lives of voters. It seems like Schiff is only concerned with focusing on gaining more power and influence in D.C.
How many times have we heard that?
Could a pro-Trump Republican beat someone like Schiff in such a liberal district? Crazier things have happened. It's no secret establishment Democrats are losing ground as they push impeachment.
It's possible Early can upset the entire district by pulling out a miracle. But only if patriots get behind him.
SHARE if you want Adam Schiff voted out in 2020!
Source: Fox News