Schiff's Whistleblower Just Got Caught – Federal Complaint Accuses Him Of Making Money Off Impeachment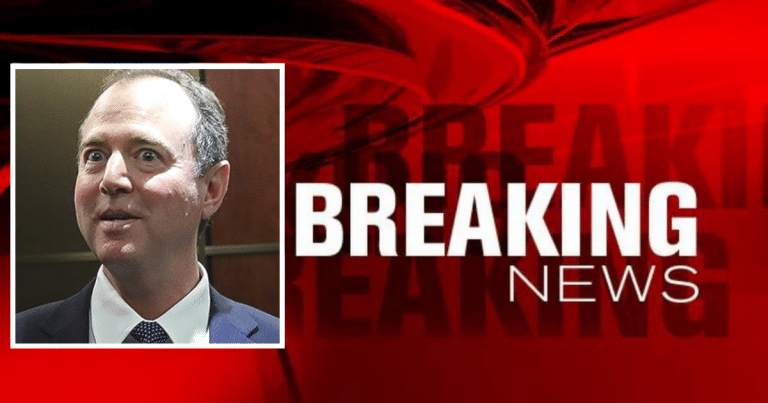 Just hours before public hearings – Adam's in deep trouble now!
It seems like the whistleblower is trying to profit off his complaint—but it might be blowing up in his face.
The so-called whistleblower claims he outed Trump (over a simple phone call) because he wanted to protect American. M-hm I'm sure you're buying that!
Forgive us for being skeptical, after we found out this guy met with Schiff and other Democrats long before his complaint came out.
He even worked with Joe Biden in the past and is being represented by Clinton lawyers. But, no, he's a red-blooded patriot!
Now we have new evidence that this guy is far from an America-loving hero. In fact, he might have been caught in a GoFundMe scheme to raise cash over his fame.
But it turns out, that would be big-time against the law.
From Fox News:
A newly filed complaint to the Intelligence Community Inspector General (ICIG) alleges that the whistleblower whose allegations touched off House Democrats' impeachment inquiry may have violated federal law by indirectly soliciting more than a quarter-million dollars from mostly anonymous sources via a GoFundMe page…

The donations from roughly 6,000 individuals "clearly constitute" gifts to a current intelligence official that may be restricted because of the employee's official position pursuant to 5 CFR 2635.203 and other statutes.
Now, this is big. A complaint sent to the ICIG says that the whistleblower is trying to raise cash over his fame.
A GoFundMe campaign has been set up to solicit cash from regular folks, allegedly for this whistleblower.
Now, we know anyone can set up a GoFundme—and nobody is entitled to contribute. But intelligence officers that work for the government just can't take cash from anybody.
They are sworn to a very strict code of ethics—one bound by law. They are supposed to serve the United States.
Taking cash from a GoFundMe might constitute receive gifts, something forbidden by law.
That's pretty serious, if he is found guilty by the IG. This man "blew the whistle" on Trump, sparking a bogus impeachment push.
Now he's trying to get rich off it? Can you believe that?
We know about other left-wing jerks who got rich after trying to hurt conservatives. But this is a new low.
This man has plunged our country into chaos, and wants to get rich from it? I don't think so.
SHARE if you think this should be investigated immediately!
Source: Fox News