Schiff's New Whistleblower Connection Falls Out – He Hired Aide Just One Day After Ukraine Call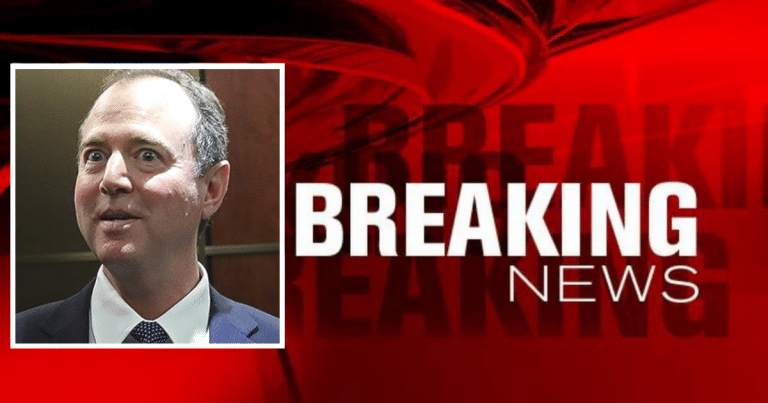 Adam thought it was buried deep – he can't hide it now!
Do you think the bombshells about Schiff's dirty dealings are done? Looks like they're just getting started.
Adam Schiff has made it clear that he's going to push forward with his impeachment crusade.
Even after his hearings were a dud. Even as public support drops. Even as few are convinced there is any evidence to back his claims.
The man claims to be unbiased, but he tried to distort the call between Trump and Ukraine with his "parody." He lied about his interactions with the "whistleblower."
And now we see that some of his own staff appear to have been in on this scheme from day one.
From Washington Examiner:
House Intelligence Committee Chairman Adam Schiff hired a former National Security Council aide who worked with alleged Ukraine whistleblower… during the Obama and Trump administrations the day after the phone call between President Trump and Ukrainian President Volodymyr Zelensky.
Looks like Schiff hired Sean Misko a day after the call between Trump and Ukraine. Misko was an Obama ally and worked closely with the man most believe to be the whistleblower.
This doesn't look good for Schiff. All this time, he's claimed to just be doing his job upholding the law.
Yet, again and again, we see a clear conflict of interest. This man, Misko, is a colleague of the "whistleblower."
That lends strong suggestion that he is also an anti-Trump partisan. Schiff hires this man to his staff, just after the Ukrainian phone call.
If you can't see the conflict of interest, or the obvious setup, then you need to get your head examined.
We all knew from the start this impeachment push was dubious. Democrats failed to get Trump over Russia—Mueller cleared his name.
So they bounced on what seems to be an innocent phone call. Schiff gathered around him people that could hatch this scheme.
All so that the Democrats could take out Trump.
And we're supposed to believe them when they say Trump broke the law?
SHARE if you want Schiff investigated once and for all!
Source: Washington Examiner