Schiff's Impeachment Witness Turns On Him – Admits Trump Call Started With National Security Staffers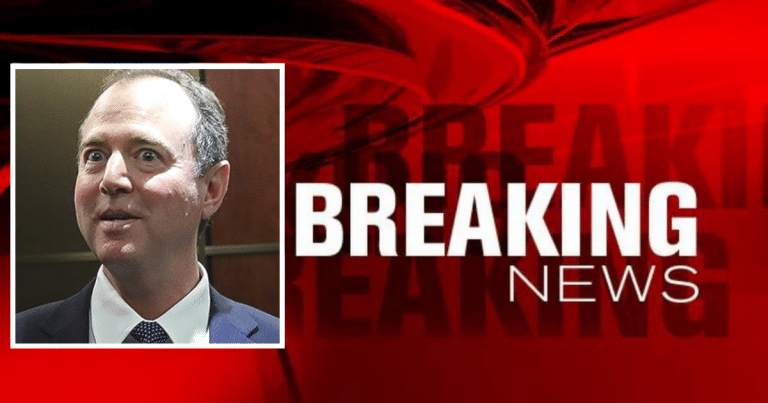 Adam's new witness just tore his house of cards down!
For over a month, Rep. Adam Schiff has been conducting closed-door meetings to find dirt on the president.
But it seems like he should pick his witnesses more carefully. Because a man that was supposed to "blow the doors" off of Trump's case just handed the president the win.
Even with Schiff's refusal to share these hearings to the public, the most important details are still coming out.
Like how nobody questioned has provided proof that Trump did anything wrong during his call with Ukraine.
In fact, Army Lt. Col. Alexander Vindman—who seemed to want to hurt Trump—just admitted something that shatters the left's argument.
From Western Journal:
Vindman dropped a line that anyone could be forgiven for glossing over. But it's one that also has bombshell implications.

Vindman testified: "On July 21, 2019, President Zelensky's party won Parliamentary elections in a landslide victory. The NSC proposed that President Trump call President Zelenskyy to congratulate him."
Wait—what!? President Trump didn't initiate the call at all?? The NSC did?
So you're saying leaders within the National Security Council proposed the call? That means Trump wasn't conducting some horrible "quid pro quo" scheme to strongarm the Ukraine.
How could he be? If it was the NSC who suggested Trump call Zelensky to congratulate him, then Trump was plotting anything.
Trump was simply calling the new president of this ally country. That's something you'd expect our president to do, anyway.
The National Security Council wasn't trying to threaten Ukraine, were they?
Keep in mind, the left's entire argument is that Trump was plotting to use Ukraine to help his political career.
It's a knockoff their Russian hoax, where they claimed Trump conspired with Russian to defeat Hillary. This time, they say Trump was threatening to withhold aid so Ukraine could help him defeat Joe Biden.
But it's even weaker than the Russian hoax. How could Trump plot all this, when the NSC proposed the call?
And why would Trump openly threaten a leader when he knows the NSC and other White House staff (and agencies) would be participating on the call?
This is why the American people aren't buying the left's nonsense. Even their own witnesses are proving Trump's innocence!
SHARE if you think President Trump is innocent and want this impeachment shut down!
Source: Western Journal