Chuck Schumer Just Crossed An American Red Line – Senate Dems Want To Force Women To Sign Up For The Military Draft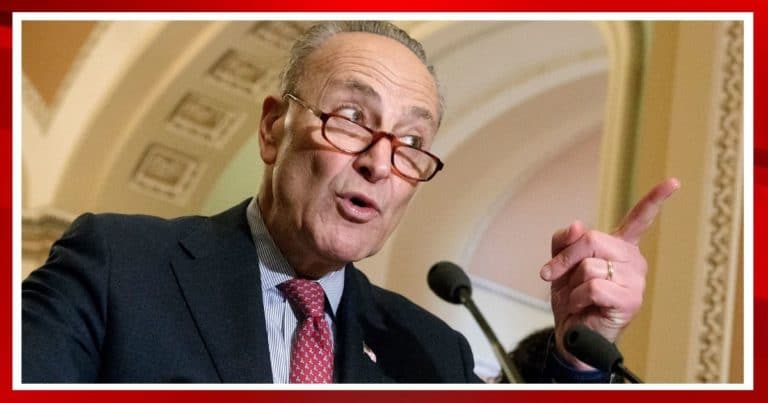 What's Happening:
What are Democrats after, really? A prosperous country—or one divided by strife and conflict?
It's hard to answer that question, especially as Biden runs amuck of our major institutions.
He has turned the Armed Forces, through the Pentagon, into a political circus. Our military is more concerned with rooting our non-existent "white supremacists" than it is defending our borders.
But the left isn't done left. Chuck Schumer, leading the Democrat-dominated Senate, now wants to radically rewrite an important part of our military.
Democrats are pushing a new law that would require fundamentally change our military and our women.
From Politico:
Senate Democrats are proposing a sweeping rewrite of the military draft laws aimed at requiring women to register for the Selective Service System, according to a draft authored by Senate Armed Services Chair Jack Reed…

The move would reignite a contentious debate over whether women should be required to register for the draft, a move the House and Senate have each considered in recent years, though the change has never become law.
Men over the age of 18 are required to register for the Selective Service. That means they are obligated to serve in the military if a draft is initiated.
The United States hasn't used the draft since Vietnam, but the system is still in place.
But a growing movement among leftists is demanding women sign up for this service as well.
A lawsuit was brought before the Supreme Court last month, demanding the court rule on this issue. The court refused to hear the case, stating it was Congress's job to decide the draft.
So, undaunted, the Democrats are pushing this agenda again, this time through a bill in the Senate.
But do Americans really want their young women being forced into military service?
Most Americans respect those men and women who sign up to serve in the Armed Forces. We respect them and honor their sacrifice.
But the draft is very different. It is a tool used when the need is great. It demands men put aside their lives, careers, and families to risk their lives in a war.
That is all well and good for men, but should mothers and wives do the same? Shouldn't we draw a line there?
Democrats don't seem to think so. And they are trying to force this into a defense policy bill that is a "must-pass."
This might create a battle on Capitol Hill.
Do you think the military should draft women into service?
Key Takeaways:
Senate Democrats are trying to force women to sign up for the draft.
They want to change the current rules which require men over the age of 18.
In recent years, the left has fought to change draft rules to include women.
Source: Politico