Hours After Schumer Demands 4 Senate Witnesses – His Clinton Closet Swings Wide Open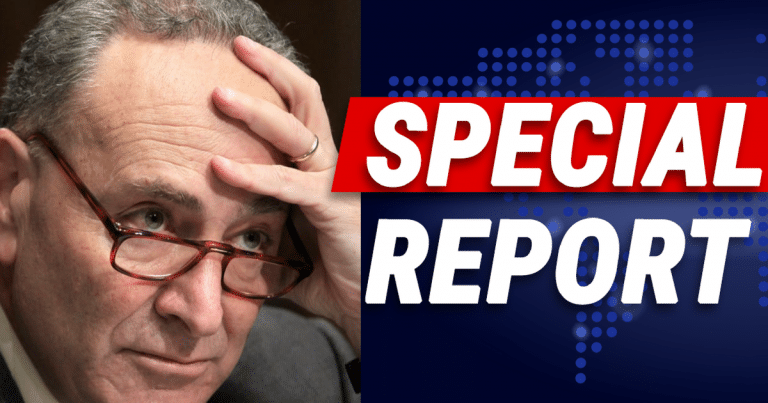 Chuck – you can't hide it from us!
Now that House Democrats have voted on their partisan impeachment, it should go to the Senate.
We know Senate Republicans, and Trump, have big plans for this trial. President Trump will finally get a fair chance to defend himself.
And, aw, isn't it cute? Democrat Chuck Schumer thinks he gets a say in all this! After House Democrats refused any request from Republicans, Schumer thinks he can demand things of the Senate Judiciary Committee.
In fact, he wants to question four top figures: Robert Blair, Mick Mulvaney, John Bolton, and Michael Duffey.
That's nice. Keep making demands, Chuck. But something tells me they're going to fall on deaf ears.
Especially since we know what you said just a few years ago.
From Fox News:
Senate Democratic Leader Chuck Schumer has called for several current and former Trump administration officials to be subpoenaed to testify in the chamber's likely impeachment trial for President Trump.

Yet, during former President Bill Clinton's impeachment trial in 1999, Schumer, D-N.Y., roundly dismissed the importance of, and voted against, such witness testimony — suggesting it amounted to "political theater."
Just like Nadler and Pelosi, Chuck Schumer is going against his own words from the Clinton impeachment.
Back then, he called subpoenaing presidential staff "political theater."
Now, he thinks he can make demands, trying to drag White House staff into the room.
It's pretty rich, considering how Democrats ran their impeachment inquiry in the House.
Every legitimate request for witnesses by Republicans was denied by Schiff. Nadler only gave them one.
Other requests, even time for questions, were denied by these Democrats. It was pretty clear that their hearings were a sham, a kangaroo court meant to railroad the president.
Yet now Schumer thinks he can demand what he wants? You're dreaming Chuck.
This isn't the old GOP, the one that got pushed around by swamp dwellers and Democrats.
This is a party run by Donald Trump. And they're not going to let Democrats in the Senate do what their buddies in the House did.
Graham and the rest of the Senate Republicans have no reason to bow to Chuck's wishes. They will hold a real trial and give Trump the chance to clear his name.
SHARE to expose two-faced Chuck U. Schumer!
Source: Fox News