Seattle's 'Summer of Love' ends with a Bang – Democrat Mayor Durkan looks to end police-free CHOP zone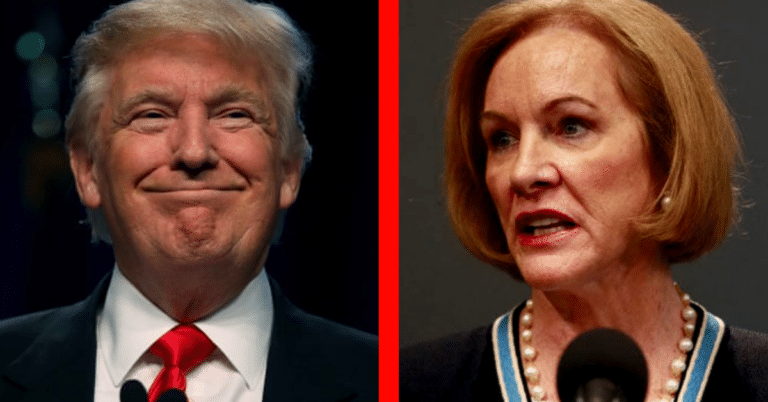 What's Happening:
In the aftermath of nationwide riots over "racial equity," a group of people took over six blocks in Seattle, WA. They were able to do this because the mayor ordered the police to vacate their station. "CHAZ" or "CHOP" was being run by lawless people who declared themselves independent of the U.S. police jurisdiction.
President Trump quickly called on the governor and mayor to end this "movement." Mayor Durkan of Seattle ignored him, saying it was a "block party" that could become another 'Summer of Love.' She later suggested Trump was "afraid of democracy" for calling to an end of this behavior.
Yet after a few weeks, the mayor was forced to agree with the president:
Seattle Democrat Mayor Jenny Durkan is reportedly going to shut down the "CHOP" zone in her city following an increasing spate of violence in the area, which is largely occupied by fringe activists…

The news comes after three people were shot in the police-free area in recent days. At least one of the people shot, a 19-year-old, died as a result.
From the very start, it appeared CHAZ or CHOP was doomed for failure. Groups associated with Antifa organization and Black Lives Matter activists were behind this takeover. The "leaders" had seemingly little vision or plan for the "autonomous zone." They even expected outsides to chip in with food and basic supplies to keep things afloat.
A once beautiful section of Seattle turned into a graffiti-covered, trash-filled wasteland. Reports from CHOP revealed residents and businesses were being harassed. People who visited the zone claimed they were robbed and even assaulted.
Yet the mayor refused to shut down this obvious attack on law and order by saying it was a "block party" and might result in a "Summer of Love."
Boy was she wrong…
Critics strongly condemned Durkan and any Democrat that turned a blind eye to CHOP. The mainstream media appeared to defend the act of anarchy. President Trump gave the city time to deal with it themselves, or he would send in federal forces.
Only now does Durkan admit the zone needs to be stopped, with residents asking why it took so long. But it remains to be seen if CHOP founders will be willing to leave peacefully. Durkan might need Donald Trump, and his federal forces, after all.
Key Takeaways:
Seattle mayor is likely going to shut down the CHOP.
President Trump called on the mayor to end it weeks ago but was ignored by the Democrat.
After a spate of violence, Seattle residents are asking why the mayor took so long to act.
Source: Daily Wire