U.S. Senate Shakes Up Washington in Historic Move – For the First Time in 70 Years, They Passed Over Longest-Serving Democrat Feinstein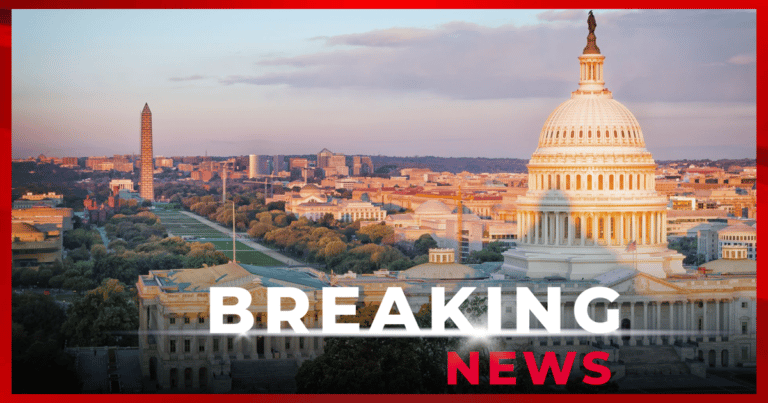 What's Happening:
The House of Representatives got all the attention recently as Kevin McCarthy waged a historic battle to become Speaker of the House. The pundits claimed this would destroy the Republicans, but they curiously fell silent on the issue. Why?
Only days later, Biden's classified document scandal GarageGate broke.
But another interesting piece of news in Congress got glossed over, another historic leadership choice that should be making President Biden a little nervous right now.
From The Hill:
At the start of the new Congressional session, we saw an event occur that hasn't happened in more than 70 years. Thanks to the Republicans' disastrous attempts to elect a speaker of the house, this historical development has been pretty much ignored. The Democrats named Patty Murray as Senate president pro tempore, the third in line for the presidency after the vice president and the speaker of the house.

According to a long-standing Senate tradition, the president pro tempore is the longest-serving member of the majority party. The last Senator who was not the longest-serving majority party member to hold the post was Arthur Vanderberg, who left in 1949.

Based on this tradition, Murray should not have been elected to the job. Instead, Sen. Dianne Feinstein (D-Calif.), who entered Congress two months before Murray due to a special election victory, should have moved into the position.
So, Democrats broke with tradition to choose Murray over Feinstein. They made 70 year history, which may not have been as impressive as McCarthy's longest Speaker ballot fight since 1859, but still, you'd think you would hear about this odd decision, right?
Here's the likely reason why Democrats snubbed Dianne Feinstein, according to The Hill:
There are open questions of whether Feinstein, who has been the focus of questions about her cognitive abilities, declined to run or was instead, as reports have suggested, pushed by senior Democrats who were not going to nominate her for the position.
Uh-oh. Democrats have quietly admitted, it seems, that Dianne Feinstein should not be third in line for the presidency. Why not? Because they question her mental capabilities.
Maybe not enough to kick her out of office at this point, but definitely enough to throw out 70 years of tradition and snub one of their own.
And this is why Biden may be sweating. Even his own party realizes that bestowing people with power who have cognitive issues is beyond the pale. It is a giant risk for our nation, and some have even called it elder abuse.
Biden has made countless bumbles and mumbles, both on the campaign trail and in office, and he has gotten away with it. But even Democrats are willing to tacitly admit this is a significant problem.
Even the President himself seems to be happy to make that case for the American people as he foolishly admitted his guilt to the public that he stored classified documents in a locked garage, an unsecure facility.
No one in their right mind would do that, but is Joe really all there?
Patriots, is it too much to ask for competent  leaders in our nation? There are over 330 million Americans, and yet we can't seem to pick coherent, level-headed leaders.
Maybe this will finally be America's "come to Jesus" moment on making wise decisions in choosing their leaders. Time to stop picking the "King Lear" of our respective parties. Time to stop buying into the promises of more big government spending, more revenge on political enemies, or more claims about the other side being extremists.
Let's find a common-sense leader who truly takes seriously his or her oath to uphold and defend the Constitution in 2024 and end this period of madness and incompetence.
Key Takeaways:
The U.S. Senate selected its first president pro tempore in 70 years who was not the longest-serving member of the Senate party in power.
This was likely done because Dianne Feinstein's mental capacity has been questioned in recent days.
This attitude could blow back on Biden, whose mental acuity has also been extensively criticized.
Source: Just the News