Hours After Senate Acquits Trump Of Impeachment – Donald's 2020 Chances Take A Turn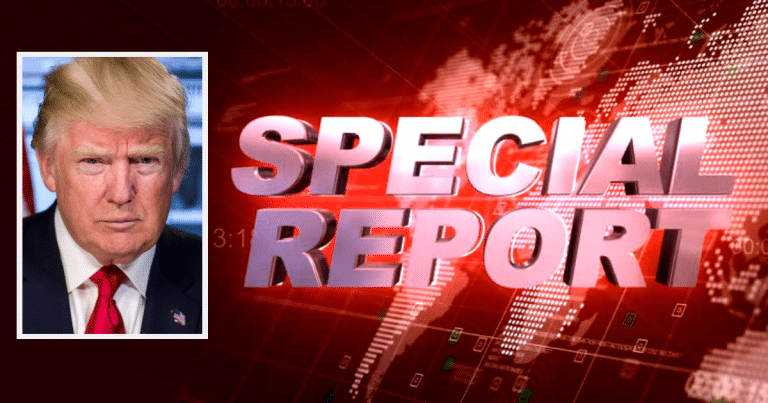 Democrats pulled out all the stops to defeat Donald Trump. They put the nation through the wringer with their impeachment hearings.
We got months of speculation, controversy, and distraction from what's important to the American people.
What has it gotten for Democrats? The Senate voted yesterday to acquit Trump of all charges, like many expected.
But here's the real question:
Will it hurt Trump's re-election chances? Oddsmakers are saying, quite the opposite.
From Washington Examiner: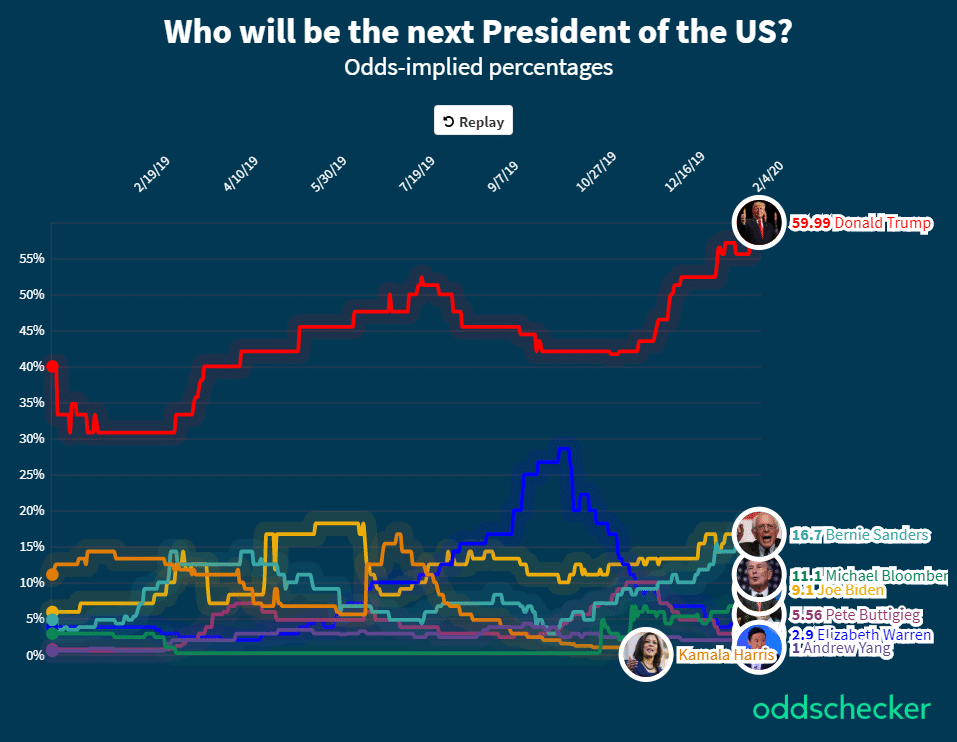 Betting aggregator Oddschecker.com put Trump's chances at 59.99%, and the site shows that Trump has been soaring in the past few weeks, paralleling national job approval surveys…

Far behind is Independent Sen. Bernie Sanders, who has a 16.7% chance of winning the White House, and former New York City Mayor Michael Bloomberg with an 11% chance.
Up, up and away!
According to Oddschecker, Trump's chances at re-election are at an all-time high of 60%. Bernie Sanders, the current "frontrunner" on the left, is at 16.7%.
Talk about a swing and a miss! Some Democrats admitted that the only way they could win 2020 is if they impeached Donald Trump.
Even if they didn't remove him from office, the stigma of impeachment could hang over his presidency.
But not only did Trump come out victorious, but his odds of re-election are only growing.
It's not just this tracker that shows him winning. National job approval surveys like Gallup are giving him his highest numbers yet.
Meanwhile, the 2020 Democratic lineup looks like it is struggling. The chart reveals their chances at winning the White House very low, and not improving.
We shouldn't be too surprised, should we? Their Iowa caucuses are still a mess. They are going into New Hampshire without a clear winner.
That's pretty embarrassing, to say the least. Gives Trump a good shot at a landslide, don't you think?
SHARE if you are part of Trump's 2020 Red Wave!
Source: Washington Examiner