10 GOP Senators May Turn On Trump – Just As Democrats Send Pelosi's Impeachment To The Senate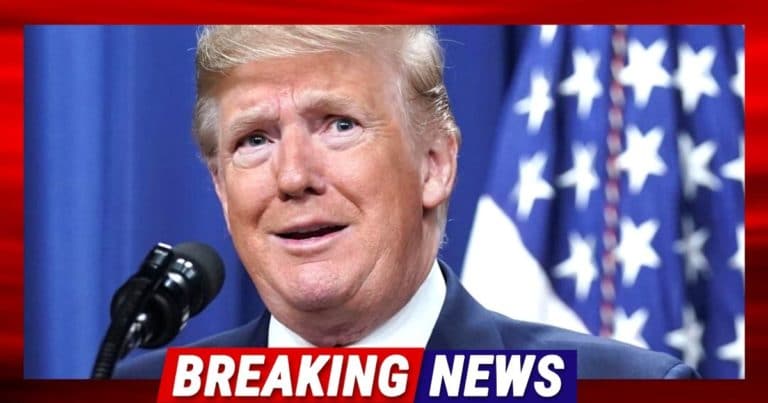 It looks like the holidays are officially over, and now the D.C. swamp is rearing its ugly head.
Pelosi is finally caving to pressure over her pathetic stunt to sit on the articles of impeachment.
She is finally sending them to the Senate for a trial. Some have speculated over whether or not Republicans will dismiss the case.
Right now, it looks like there will be a trial. And while all this is heating up, Democrat Tim Kaine is trying to foist another scheme against the president.
And he's claiming that Republicans are on board.
From The Hill:
As many as 10 Republican senators are considering bucking President Trump on a resolution that would limit his ability to take military action against Iran…

GOP Sens. Mike Lee (Utah) and Rand Paul (Ky.) have already voiced their support for the measure, and Kaine says about eight more Republicans, including Sens. Susan Collins (Maine), Lisa Murkowski (Alaska), Todd Young (Ind.) and Mitt Romney (Utah), are reviewing it.
Tim Kaine is pushing a resolution aimed at limiting Trump's Constitutional authority to take military action.
According to the report, Republican Sen. Mike Lee—who got bent out of shape over a briefing—is interested in voting for this measure.
Rand Paul—who is known for his stance against U.S. involvement overseas—is eager to sign as well.
Kaine claims that eight more Republicans are "reviewing" the measure. Whether or not they support this idiotic scheme is still anyone's guess.
We know that Democrats are upset that Trump took decisive action against Iran. Thanks to him, imminent attacks were prevented.
But it seems Democrats care more about the hostile regime of Iran, rather than American lives.
They've been pushing to prevent Trump from actually doing his job. House Democrats voted on a War Powers resolution recently as well.
But its all meaningless. Even if Kaine can strong-arm some weak-willed Republicans into supporting this measure, it still goes to the president's desk.
Do you think he's going to cower before Democrats and sign away his own authority? I don't think so.
He'll veto that so fast, it'll make those cowardly Republicans' heads spin.
SHARE if you stand with Trump on Iran and impeachment!
Source: The Hill