Senate To Subpoena 53 Obama Officials – Lindsey Graham Plans Major Vote On "Crossfire Hurricane"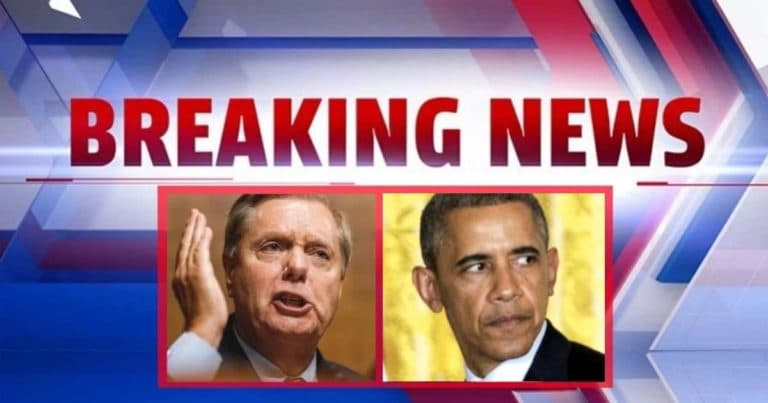 The subpoenas are coming.
Maybe it won't be long now before America gets some real answers…
Not long after Attorney General William Barr said the actions by Obama-era officials against the Trump 2016 campaign were "unprecedented," we see some real movement.
And though many citizens have called out Lindsey Graham (R-SC) for dragging his feet, he has issued a press release that most will appreciate.
Subpoenas are on the way for 53 Obama-era officials!
Via The Daily Wire:
The Senate Judiciary Committee announced late on Monday that it would be voting to authorize issuing subpoenas to top Obama-era officials over their investigation into the 2016 Trump campaign and other related matters.
This is BIG!
Subpoena authorization "covers a number of documents" from key witnesses, too.
And some of those witnesses include James Comey, Andrew McCabe, James Clapper, and John Brennan.
If the vote passes, Graham's subpoena would deliver the following:
Documents and communications referenced in, and testimony at a hearing or deposition of any individual named or identified by pseudonym in, the report titled "Review of Four FISA Applications and Other Aspects of the FBI's Crossfire Hurricane Investigation" issued by the U.S. Department of Justice Inspector General
Documents and communications related to, and the testimony at a hearing or deposition of any current or former executive branch official or employee involved in, the Crossfire Hurricane investigation (including investigations opened under the Crossfire Hurricane umbrella) or the receipt or analysis of reports prepared by Christopher Steele (commonly referred to as the "Steele dossier")
We've got a long way to go, of course, but this is a step in the right direction.
Sure, we wanted to see this movement years ago but at least something is happening … and Donald Trump might finally be vindicated!
The question now is: what did these officials know, and how far up the food chain did it go? Did Obama himself know?
Many believe he did. But now we just need the proof!
Stay tuned to see what happens if these subpoenas go out…
SHARE the good news — justice might be just around the corner!
Source: The Daily Wire