Top Senator Releases Clinton Server Evidence – Hillary Sent All Of Her Emails To A Chinese Company And The FBI Didn't Care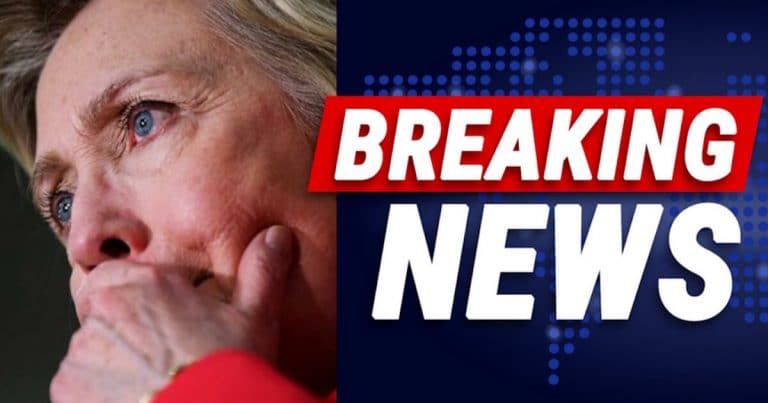 The most convicting evidence yet – Hillary must be sweating!
Sen. Chuck Grassley just finished his investigation report into Hillary Clinton's email and server violations – and he found a major bombshell.
The report claims that the mountain of classified information then-Secretary of State Clinton was sending and receiving never leaked. That it was all nice and private.
Oops! Not true, my friends. In fact, something very bad was going on – the most damning evidence yet Hillary damaged America with her email server.
From Twitter: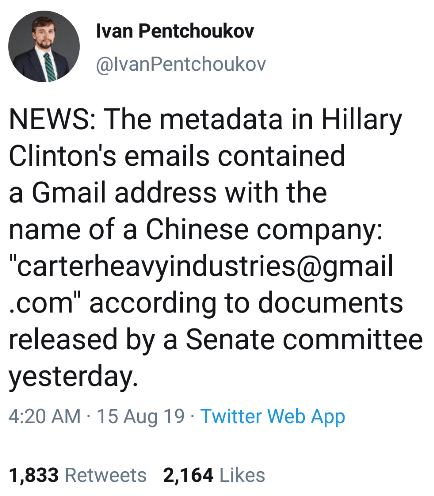 NEWS: The metadata in Hillary Clinton's emails contained a Gmail address with the name of a Chinese company: "[email protected]" according to documents released by a Senate committee yesterday.

Jeannette McMillian, an attorney for the intelligence community inspector general (ICIG), told Congress that this email with the name of a Chinese company appeared to serve as a "live dropbox" for all of Clinton's emails.
Woah, wait a minute. You mean to tell me that all of the Secretary of State's emails were being dropped into a Chinese company's inbox?
So, this Chinese company had access to everything Clinton was reading and sending?
And we're supposed to believe it's Russia that's really gunning for our country? What information did this Chinese company pass on to the Chinese government?
What secrets are now in their hands? This is pretty serious. But worse still, is that the FBI at the time didn't even care!
From Fox News:
Interviews with intelligence community officials have revealed that senior FBI leaders "seemed indifferent to evidence of a possible intrusion by a foreign adversary" into former Secretary of State Hillary Clinton's non-government email server.
The FBI was indifferent to the fact that China was reading Clinton's emails? Uh… what!?
China is a communist state that is seeking to become the world's biggest superpower. They handle a huge amount of the world's manufacturing and are aggressively trying to dominate in military technology.
And the FBI didn't care that the Secretary of State Clinton's email were being sent to this Chinese email address?
Are we not supposed to care about how close China was to our secret information? Are we not supposed to worry that China now has sensitive information that can damage our national security?
And are we not supposed to want justice for all the corrupt Obama agents who helped China or did nothing to stop this?
SHARE if you want Hillary held accountable now!