Minnesota Senator Makes Pelosi Prediction – Her Impeachment Mistake Will Cost Her The Speakership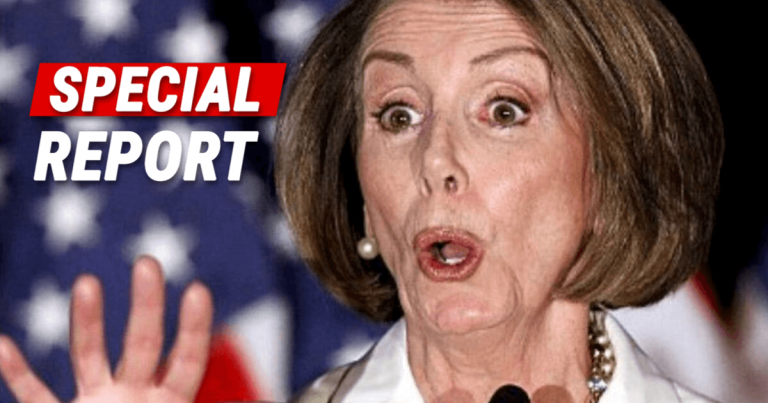 The last thing Nancy wanted to hear – music to my ears!
Ever since Pelosi backed impeachment, pundits have said it was a colossal mistake.
All of the hearings, investigations, and wild claims will probably backfire on the Left. In fact, many are predicting it will result in Trump's easy re-election win.
After the last two months, it's hard to disagree. Polls are showing Americans aren't convinced—instead, they're tired of impeachment.
Now, Minnesota senator Tom Emmer is making an even bigger prediction.
Nancy Pelosi is about to lose her biggest treasure.
From Breitbart:
National Republican Congressional Committee (NRCC) Chairman Tom Emmer (R-MN) said Saturday that the Democrats' impeachment inquiry "is going to cost them their" House "majority" in the 2020 congressional elections…

Emmer said that the inquiry will result in House Speaker Nancy Pelosi (D-CA) losing her House majority.
Wow. Tom Emmer of Minnesota is predicting that the impeachment push will result in the Democrats losing the House.
He says that many swing district House Democrats will have to go back home and explain to voters why they tried to remove the president from office.
Many Democrats come from red states. There are more than a few voters who are outraged that they'd back impeaching Trump over a phone call.
Can Democrats convince voters that impeachment was a good thing? Something tells me… no, they cannot.
Americans have already ruled against impeachment. Democrats who back it now have to admit they are doing over partisan reasons.
There is more than a good chance, according to Emmer, that the Democrats will lose their precious House majority.
And Pelosi will, once again, lose her Speaker of the House title. Wow, twice in one career! How many people can say that?
If this is to happen, it's Pelosi's fault entirely. She had been against impeachment for a long time. But flipped because, according some people, she bowed to the radical wing of her party.
The amazing thing is Democrats don't even realize this is coming. Until it's too late.
SHARE if you want Trump to take back the House in 2020!
Source: Breitbart