After Dem Senator Sinema Sides With Trump – Her Own Party Calls For Her To Be 'Formally Censured'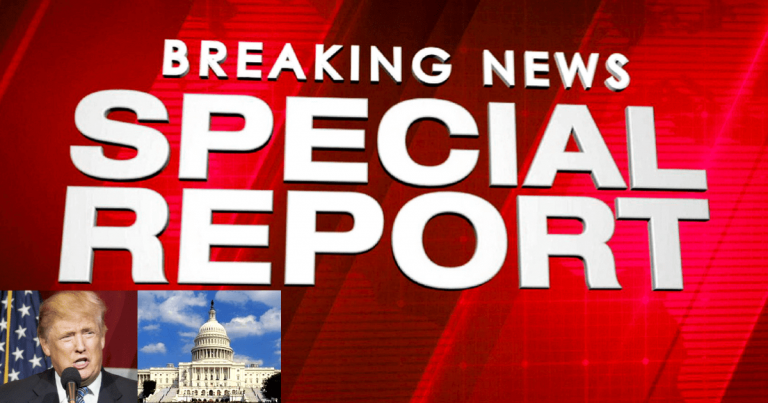 Whatever you do, don't ever agree with President Trump if you're a Democrat.
That seems to be a rule all Democrats must follow… and if they break that rule, watch out.
They won't tolerate one of their own party members breaking rank, and they certainly won't tolerate a Democrat who votes for Donald's agenda.
A top Democrat in hot water for siding with Trump too often. In other words, just because she has a mind of her own, she's being punished for it.
From ABC15:
The Progressives are demanding Senator Kyrsten Sinema from Arizona to 'support the tenets of the 2016 Democratic party platform' and now want to formally censure her at the state committee meeting this weekend.
WOAH. A formal censure? That's extremely rare.
But as I said above, you're absolutely not allowed to think for yourself in the Democrat party.
See, these "Progressives" don't like that Sinema voted to confirm Trump's pick for Attorney General (William Barr), for example.
They're also frustrated she didn't co-sponsor the "Save the Internet Act," a bill that would've reinforced Obama-era net neutrality protections.
So now, they want to punish Sinema.
Progressive Caucus leader Dan O'Neal said they're "very concerned" with Sinema's voting record, and they "want her to vote like a Democrat rather than supporting Trump."
Wow! This sounds like an authoritarian statement: "Either vote the way we tell you to vote, or face the consequences."
Are Democrats even open to civil discussion and argument anymore? They used to be, but it doesn't look like it anymore.
Are you tired of Washington swamp politics like this?
Maybe Sinema should consider changing her party…
SHARE if you are going to vote swamp Democrats out of office in 2020!
Source: ABC15