Six Days Before the 2020 Election – New National Poll Flips, Shows Trump Just Took The Lead From Biden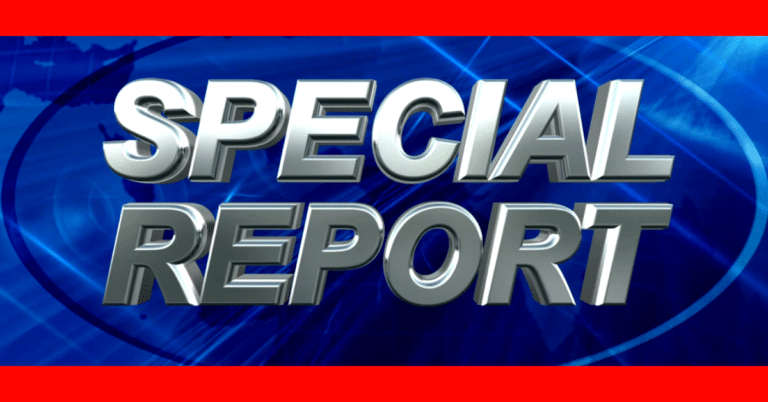 What's Happening:
The election is only days away and it seems things are heating up in ways few expected. October has brought more than its share of surprises.
Perhaps with just a few days left, more are to come.
For months, the media has pushed its polls that predicted Biden in a major lead. Even Rasmussen claimed at one point that Joe was ahead of Trump by double digits.
But now things are changing, with Election Day next week. And Rasmussen has some bad news for Joe:
President Trump has seesawed back into a one-point lead over Democrat Joe Biden in Rasmussen Reports' daily White House Watch survey.

The latest national telephone and online survey finds Trump edging Biden 48% to 47% among Likely U.S. Voters.
Rasmussen reveals in their latest poll that Donald Trump has a one-point lead over Biden in their national survey.
The firm also compares this to 2016. On the last Wednesday before the election, Clinton and Trump were actually tied, with 44% for each.
Trump went on to win a "surprise" victory, crushing Hillary with a 306 electoral victory.
What does that mean for 2020—when Trump at the same time in the election is leading Biden by one?
We know that national polls cannot predict the electoral college. They certainly don't give us insight into swing and battleground states.
But comparing this poll to Rasmussen's last election might give us some insight into how November 3 might go down.
Trump has resumed his historic rallies, seeing tens of thousands once again flock to venues to hear him speak.
On top of that, we are seeing grassroots parades, caravans, and rallies for Trump pop up all over the country. They have even been held in blue cities where nobody thought a single Trump supporter lived.
Add to that the fact that Joe Biden can't even bring out a handful of people for most of his events. Or how after the last debate, Google searches for "How do I change my vote" surged.
It seems like what the media has been saying all year long isn't remotely true. Perhaps that's why they've gone back to harping on COVID—thinking it will sway the election?
Key Takeaways:
Rasmussen reveals Trump is leading Biden by one point.
In the same poll in 2016, Trump and Clinton were tied.
Trump supporters show massive enthusiasm while Biden supporters are no-shows.
Source: Rasmussen