After Starbucks Worker Spits In Police Coffee – First He Gets Fired, Then Police Whip Out The Handcuffs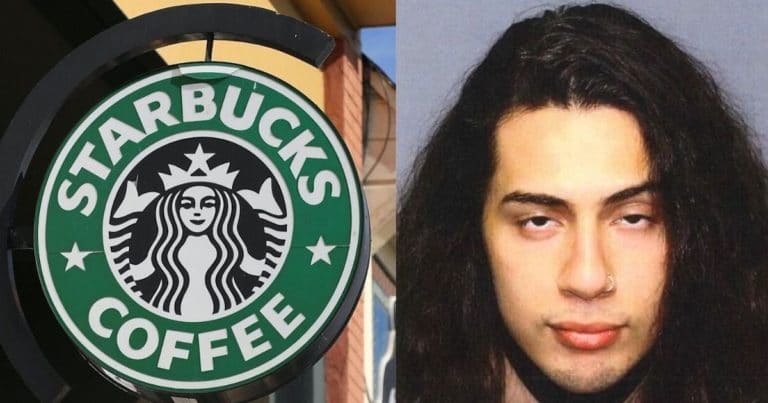 Starbucks made a strong statement this week. Then police made an even stronger statement.
As law enforcement face controversy and criticism across the country, we're seeing more examples of protest behavior.
That being said, is it a legitimate form of protest to spit in someone's drink, no matter who they are?
Apparently, an employee of a Starbucks in Park Ridge, New Jersey thought it'd be okay — or he thought he could get away with it.
But he was wrong on both counts.
After police received several reports, they opened an investigation into 21-year-old Kevin Trejo.
The results (via The Daily Wire):
Park Ridge Police Chief Joseph Madden released a statement asserting that an investigation found Kevin Trejo, 21, of Westwood, was 'spitting in the drinks of law enforcement that patronized the establishment.'
Obviously, that didn't sit well with the management.
Trejo was promptly fired (according to NBC News), and perhaps it's especially appalling given the current coronavirus outbreak.
However, even without the pandemic, Trejo didn't merely commit a fire-able offense … he committed a crime. And the police weren't about to let it slide.
The former employee was arrested and charged. Those charges are as follows:
'Subject a law enforcement officer to contact with bodily fluid,' 'knowingly tamper with a cup of coffee, knowing it was ordered by a law enforcement officer,' and 'creating a hazardous or physically dangerous condition.'
Ironically, this particular Starbucks location had hosted many "Coffee with a Cop" events, so it seems clear they did support law enforcement in this manner.
And Starbucks spokesman Reggie Borges said Trejo's behavior was "reprehensible" and doesn't reflect how employees treat customers.
Furthermore, the company has formally apologized to the Park Ridge Police department.
Regardless of your political and social ideals, the police and Starbucks want to make it clear: this isn't acceptable on any level.
Though law enforcement faces tough times ahead, some semblance of civility and order should be maintained.
And respect and kindness, two words Democrats often promote, should remain a top priority.
Key Takeaways:
A 21-year-old Starbucks employee was caught spitting in drinks for police officers.
He was promptly fired, and then arrested. Charges include "subjecting a law enforcement officer to contact with bodily fluid."
Starbucks has apologized to the police department, and made it clear that they don't condone such behavior for any reason.
Source: The Daily Wire