Ken Starr Pulls Back Impeachment Curtain – Pelosi Is Not Running Watergate, But A 'Coup'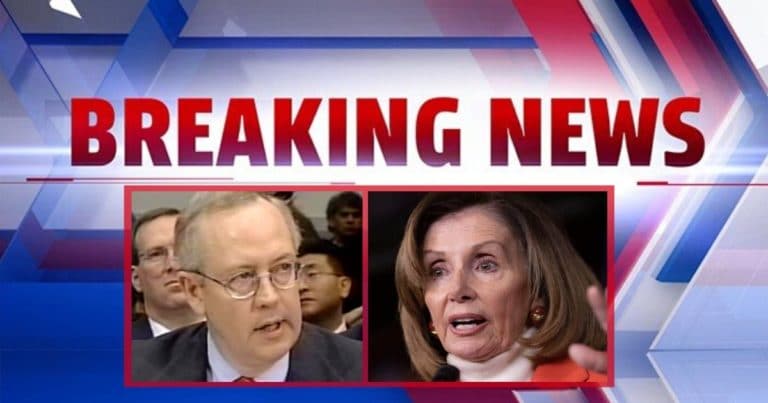 The "Starr" just went all out – Nancy must be scrambling over this!
If anyone out there understands how a real impeachment happens, it's Ken Starr.
This lawyer was a key investigator in the impeachment of Bill Clinton during the 90s. His team did a sharp job investigating and providing evidence of wrongdoing by then-President Clinton.
And Starr has been commenting on what's been going on during Pelosi and Schiff's impeachment push.
He's already made it clear there has been no evidence worthy of impeaching Trump.
But now, he's cranked his criticism of this sham up to 11.
From Fox News:
The Democrats' impeachment inquiry is essentially a "coup d'etat in the House of Representatives," former independent counsel Ken Starr said Saturday…

In the Democrats' current investigation, there has been nothing to match the spellbinding testimony of John Dean, the former White House counsel for President Richard Nixon…

"There has essentially been a coup d'etat in the House of Representatives. And so, when we look at each procedure, we see some departure from the past," Starr stated.
That's a pretty strong statement. But we should take Starr's experience and knowledge to heart.
The former prosecutor has said the current impeachment push is nothing like Watergate. Despite what the left and media say.
In fact, he says this is a 'coup d'etat,' an attempt by the Democrats to overrule a lawfully elected president.
Democrats in the House think they can mount a campaign to eject Trump from office. They're not interested in exposing any crime (none has been proven).
They are only concerned with controlling the outcome of the 2020 Election. Democrats really seem to think that they can impeach Trump and get him out.
Or at least damage his reputation enough so that he'll lose to their candidate.
But Starr can see through their little game. There is nothing in this inquiry that matches the real impeachment of Nixon (or Clinton for that matter).
So, when will the Democrats admit to that and drop this circus?
SHARE if you agree with Starr—this is a coup!
Source: Fox News