In Historic 6-3 Decision, Supreme Court Drops The Constitution On Non-Unanimous Jury Verdicts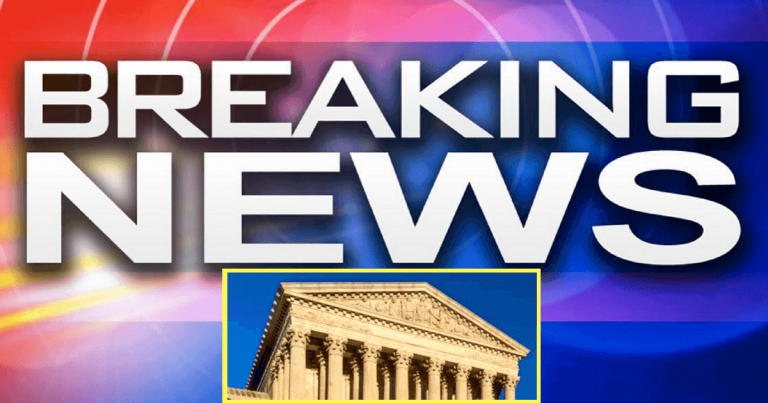 With the shadow of COVID-19 still heavy on our nation, millions of Americans are shut down. But that doesn't include the Supreme Court.
Despite the crippling, government-mandated lockdown, the highest court in the land keeps working hard. And they just made a historic ruling that overturns years of precedent.
But it's one that nearly every state agrees with.
From The Hill:
The Supreme Court on Monday ruled that defendants in criminal trials caan only be convicted by a unanimous jury, striking down a scheme that has been rejected by every state except one.

The court said in a divided opinion that the Constitution requires agreement among all members of a jury in order to impose a guilty verdict.
Wow. By a 6-3 vote, the Supreme Court ruled that only a unanimous jury can convict a defendant in a criminal case.
That means that someone can only be convicted and sent to jail if all twelve jurors agree. The court decided that was the standard set by our Constitution's sixth amendment.
Several of our amendments provide protections to Americans facing trial. The goal was to ensure "innocence until proven guilty" a practice pretty rare—before the United States.
Yet for a long time, some states appeared to undermine this standard. If a majority of jurors voted guilty—not all—then a person faced years in prison.
The idea of a "hung jury" didn't exist in many states. But over the years, more and more states adopted a practice that required unanimous convictions. The only holdout was Oregon.
This ruling suggests that some recent convictions might be overturned, as the court is now saying they were un-Constitutional.
The only three justices to vote against this voiced concerns over the federal government stripping power from the states.
But it's clear from our Constitution that unanimous decisions by a jury were always the standard. Since that's the "law of the land," the Supreme Court decided states don't have the power to embrace another policy.
This is a victory for citizens' rights. If someone is convicted of a crime, it will take all twelve jurors to decide if they are guilty. It protects the virtue of innocence until proven guilty.
SHARE to thank the Supreme Court for protecting our Constitutional rights.
Source: The Hill