Supreme Court Delivers Biggest Ruling of 2023 – Liberal Holy Grail Buried Once and for All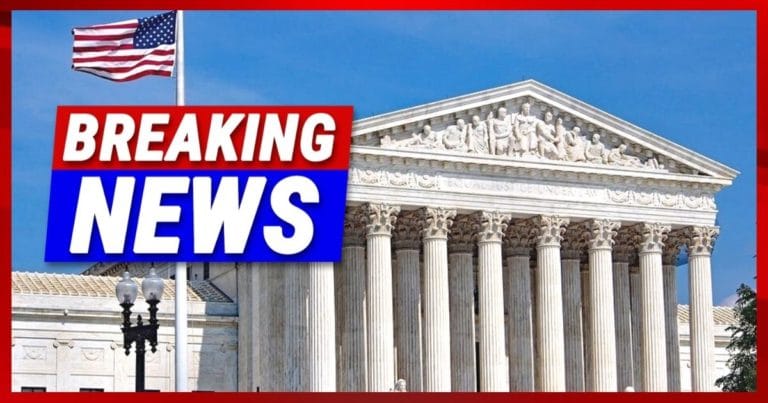 What's Happening:
Across America the heads of leftists are exploding following one of the most significant high court rulings in generations. Woke ideology was sent backpedaling after the Supreme Court of the United States corrected decades of unconstitutional abuses of the law.
The landmark decision tackled controversial policies that allowed some people to gain an advantage based on their race while others were excluded simply because of their skin color.
Conservative justices were clear and pointed in their decision which wiped out decades of division and exclusion in so-called institutions of higher learning.
From the Associated Press:
The Supreme Court on Thursday struck down affirmative action in college admissions, declaring race cannot be a factor and forcing institutions of higher education to look for new ways to achieve diverse student bodies.
Chief Justice John Roberts said that for too long universities have "concluded, wrongly, that the touchstone of an individual's identity is not challenges bested, skills built, or lessons learned but the color of their skin. Our constitutional history does not tolerate that choice."
All six conservative justices agreed to strip away admissions practices at Harvard and the University of North Carolina. This sets the nationwide precedent for colleges and universities across the country.
As you can imagine, opponents instantly started attacking the conservative majority's decision that took away the holy grail of race-baiting from leftists.
From CNBC:
"Today the Supreme Court has bowed to the personally held beliefs of an extremist minority," NAACP CEO Derrick Johnson said in a statement.

"We will not allow hate-inspired people in power to turn back the clock and undermine our hard-won victories," said Johnson.
President Joe Biden, king of the leftists, chimed in and suggested this Supreme Court may be "rogue" and certainly, "This is not a normal one."
From CNBC:
"The court has effectively ended affirmative action in college admissions, and I strongly, strongly disagree with the court's decision," Biden said.
This decision should be treated as a positive return to treating people as the Constitution intended. Race should not matter.
Wise words came from Justice Clarence Thomas in his concurring opinion. Thomas clearly stated that affirmative action admissions policies from the schools in this case "fly in the face of our colorblind Constitution."
As leftists drop to their knees to perform their screaming ritual, conservatives can hold hope in the promise that race can't legally be a deciding factor to earning a higher education.
Key Takeaways:
Conservative justices send leftists into a new round of screaming fits.
Supreme Court shoots down college admissions race policies.
The Constitution should remain "colorblind" toward all people.