Supreme Court Takes On Ted Cruz Case – The High Court Plans Showdown Between Cruz And FEC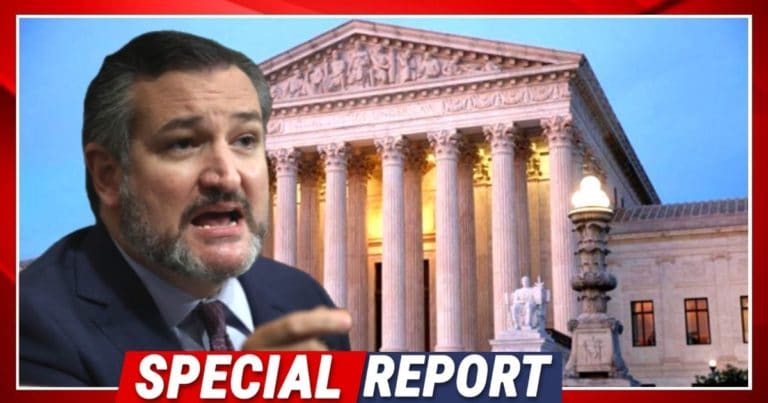 What's Happening:
I think most Americans agree that the way campaign financing is handled in this country needs some work. Democrats always complain about "dark money" that floods campaigns. Yet time and again, they are accused of cashing in on mega-donations.
Meanwhile, honest candidates get hammered by the FEC when they are just trying to pay the bills. The government went after Sen. Ted Cruz tried to repay himself, after he put some of his own cash into his reelection campaign. He won a fight in a lower court, but the FEC—eager, it seems, to bleed a conservative dry—appealed to the Supreme Court.
Now, the Supreme Court is taking them on. From The Hill:
The Supreme Court on Thursday agreed to review a legal challenge by Sen. Ted Cruz (R-Texas) to federal limits on reimbursing candidates for personal loans made to their campaign…

The dispute over the federal limit arose after Cruz put $260,000 of his own money into his 2018 reelection campaign and sued the FEC in April 2019 as he attempted to pay off his debt.
Ted Cruz loaned his reelection campaign $260,000 to fight socialist Francis O'Rourke in 2018. After winning, he wanted to repay himself that money. But FEC rules only allowed him to pay back $250,000.
Are you saying the FEC is trying to fine Cruz over a measly $10,000? Yes, yes we are. The government agency is so petty that even after a federal court ruled in favor of Cruz, they repealed to the Supreme Court.
The district court struck down the FEC limitations, saying they violated Cruz's free speech rights. This isn't money going to some other donor. Not a "quid pro quo" situation. It is Cruz just trying to get back the money he gave himself.
The lower court said the FEC is "running afoul" of the First Amendment. That's a pretty strong indictment about a group even Donald Trump has criticized.
Keep in mind, this isn't some crooked donor, like George Soros, who is trying to control our country with his "dark" donations. This is a man who spent some of his own money and would like it back. Is that really a crime?
It will be up to the Supreme Court to decide. Typically, our government comes down pretty hard on any campaign finance violations. But if the First Amendment is at stake, the SCOTUS just might think differently.
Key Takeaways:
The FEC is trying to fine Ted Cruz over his repayment from his own campaign.
Cruz paid himself back after donating his own money to his 2018 campaign.
The case has been taken up by the Supreme Court.
Source: The Hill