Supreme Court Delivers a Stunning Ruling – They Just Made an Unexpected Decision in "Prayer Vigil" Case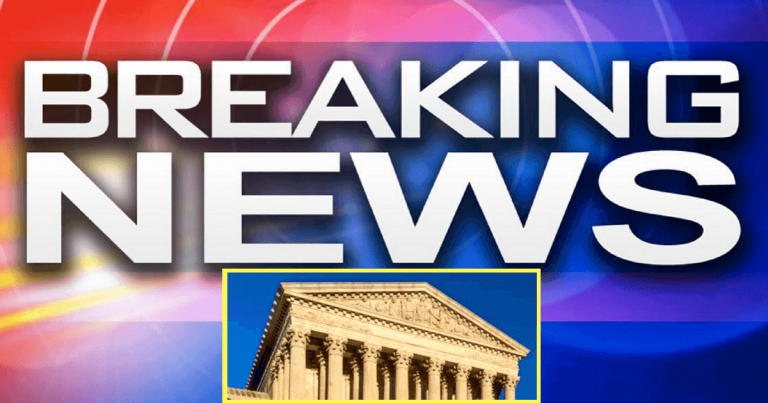 Freedom of speech and religious freedom have become two of the most hotly contested topics in Washington today.
While atheists and other anti-religion activists claim "offense" when people of faith pray in public, the latter group maintains they're being unfairly persecuted. Many cases wind up in court.
And one lawsuit will be allowed to continue — because the U.S. Supreme Court just issued a controversial ruling.
The lawsuit in question involves two atheists who are suing the City of Ocala because they felt "excluded" during a ceremony that involved police chaplains praying in public.
The incident occurred after a 2014 shooting that left several children injured; the city then organized a prayer vigil that featured religious leaders, and the chaplains prayed and sang.
It seems the two offended individuals, Lucinda Hale and Art Rojas, believes this violated the establishment clause of the First Amendment.
The district court and the U.S. Court of Appeals said they had reason enough to sue, and now SCOTUS won't dismiss the case (from Fox News):
The U.S. Supreme Court on Monday rejected a Florida city's request to dismiss a lawsuit brought by atheists who say they were offended after the city held a prayer vigil following a local mass shooting.
The City of Ocala had hoped the high court would dismiss the case. They wanted SCOTUS to determine whether "psychic or emotional offense allegedly caused by observation of religious messages" was enough of a reason.
The Court said it was, though Justice Neil Gorsuch added that the lower courts should rule in favor of Ocala.
Moving forward, I expect lower courts will recognize the offended observer standing has no more foundation in the law than the Lemon test that inspired it.

If I am wrong, the city is free to seek relief here after final judgment.
Justice Clarence Thomas delivered a separate dissent, saying the Supreme Court shouldn't have taken the case in the first place.
He said he has "serious doubts" about the atheist's theory, and SCOTUS should've acted without waiting for the lower courts to make a decision. Right now, the case remains pending in those lower courts.
Plaintiffs claiming offense of some kind is nothing new, and such cases have been increasing in number over the years.
To many, it feels as if they can't say or do anything without someone taking offense, and now that offense can have a drastic impact on people's lives. This goes double if it becomes a legal matter.
And once again, citizens of faith are starting to think "freedom of religion" isn't a real thing anymore.
Key Takeaways:
The Supreme Court refused to dismiss a case brought by two atheists against the City of Ocala.
The plaintiffs are saying they felt "excluded" during a prayer vigil for children injured after a shooting.
Justice Neil Gorsuch said he hopes the lower courts will find the plaintiffs have "no foundation in the law."
Source: Fox News