In Historic 5-4 Decision, Supreme Court Rules On Trump's Welfare Immigration Rule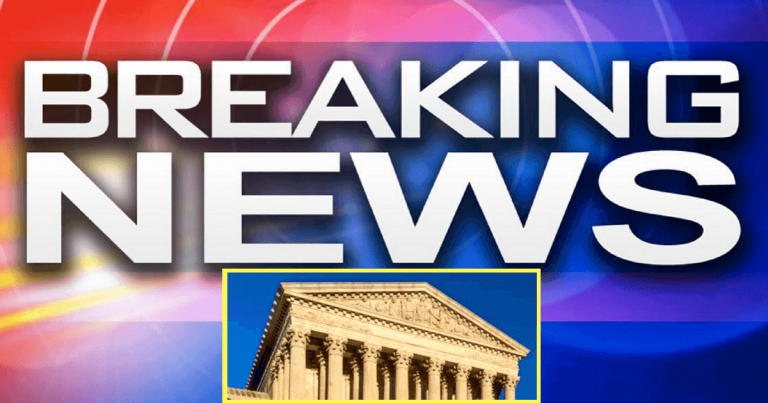 President Donald Trump promised to make America great again. And his re-election campaign slogan is "Keep America Great."
But in order to do that, he has to clear away many drains on our country.
Donald is getting down in the ditches and fighting a swamp that is fighting back.
The president set new rules about who can apply for a Green Card. He is fighting a growing trend where many come into the country and quickly get on tax-funded welfare.
Democrats, as you can expect, have tried to block him using the courts.
But the Supreme Court just handed down their ruling—in favor of Trump.
From CNN:
The Supreme Court in a 5-4 vote Monday cleared the way for the Trump administration to make it more difficult for low-income immigrants seeking to come to or trying to remain legally in the United States.

The so-called public charge rule, unveiled in August, impacts people who rely on public assistance, including most forms of Medicaid, food stamps and housing vouchers.
Even CNN had to announce the news. The Supreme Court ruled to uphold Trump's "public charge rule."
There is a law that limits who can apply for a Green Card—and eventually citizenship.
Trump has set new rules that limit immigrants from getting Green Cards if they are getting government assistance.
What the left doesn't tell you is that the law goes back to 1882. And that the current rules were set in 1996.
Trump is simply updating the policy to encourage those who come to this country to work hard to support their families.
But Democrats are not happy about Trump getting his way.
We are living at a time of record-low unemployment. There are more job openings than there are people looking for work.
Why should we encourage newcomers to get here and immediately start collecting welfare? Is that what the American Dream has been reduced to?
Democrat judges were quick to impose nationwide injunctions on Trump's rule. But in the 5-4 decision, the conservative wing of the Supreme Court fought back, saying lower courts did not have the power to so that.
We are so thankful that Trump has the ability to protect our country and make significant improvements to our immigration system.
People will come here who want to work hard and contribute to making this country better. Isn't that something we can all get behind?
SHARE to thank President Trump for fighting for America!
Source: CNN