Supreme Court Investigation Jumps into High Gear – Never Done Before, Investigators Are Targeting Phone Records of Clerks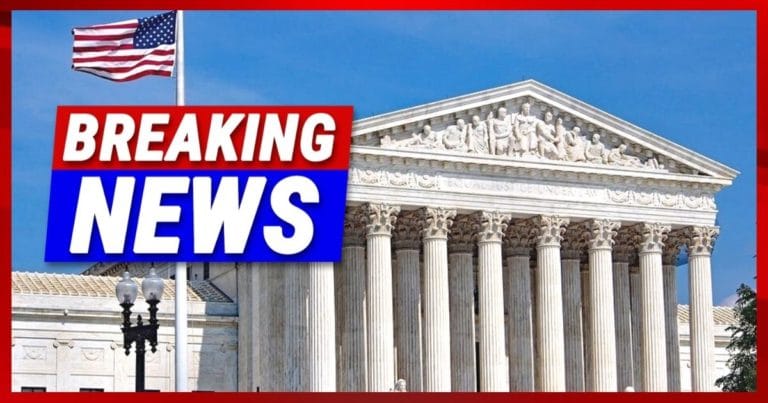 What's Happening:
Americans were stunned when someone within the Supreme Court leaked a draft opinion to the press. Democrats used that highly unusual (and probably illegal) leak to try to press the court.
Our justices were outraged at this breach of policy and law. Chief Justice Roberts called for an investigation. And it looks like, after a few weeks of silence, the case is heating up big time.
From CNN:
Supreme Court officials are escalating their search for the source of the leaked draft opinion that would overturn Roe v. Wade, taking steps to require law clerks to provide cell phone records and sign affidavits, three sources with knowledge of the efforts have told CNN…

The court's moves are unprecedented and the most striking development to date in the investigation into who might have provided Politico with the draft opinion it published on May 2.
Well, this is getting interesting. The Supreme Court is demanding phone records of clerks as they probe to find the person behind the leak.
In addition, clerks will have to sign affidavits, which is akin to swearing under oath. If a clerk lies on an affidavit, they could face serious repercussions.
According to CNN, some clerks are considering outside counsel. Hmm… why would a clerk want to hire a lawyer over this, unless they have something to hide?
Not that we trust CNN's angle, which is trying to make the court look bad for conducting this investigation.
CNN and the rest of the left had no problems with the leak. They ignored the crime entirely, to jump on their pro-choice soapbox.
But the fact remains that someone violated rules and procedures to leak a draft, all in the hopes that activists would manipulate the court from outside.
That was a gross violation of our judicial process and an undermining of our government.
Not that Democrats seem to care, so long as it helps their side.
We can't be certain what will happen to the leaker, if and when they are found out. They will certainly lose their job, but perhaps even face federal charges.
Such a leak is too big to simply dismiss. And chances are, the justices will hammer this person hard, to make sure it never happens again.
Key Takeaways:
The Supreme Court is requesting phone records from clerks.
This comes as the court investigates the infamous leaker.
A leaker violated the judicial process by leaking a draft to the press.
Source: CNN