Supreme Court Justice In Serious Trouble – Washington Swamp On Edge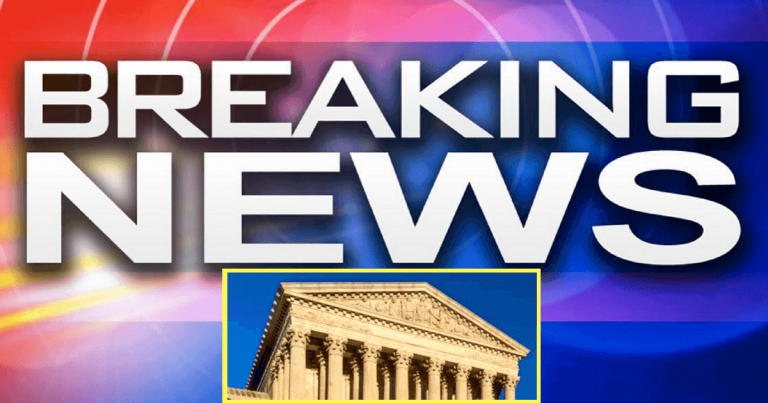 The swamp is in full-on panic mode now, and Trump is ready to act.
Thanks to Donald Trump, the Supreme Court has a conservative majority for the first time in decades.
Democrats are utterly miserable over this reality. And they're clinging to the few liberals left on the bench.
But events are developing that might give Trump another massive win.
From AP News:
Justice Ruth Bader Ginsburg is missing arguments for the first time in more than 25 years as she recuperates from cancer surgery last month, the Supreme Court said.

Ginsburg was not on the bench as the court met Monday to hear arguments. It was not clear when she would return to the court, which will hear more cases on Tuesday and Wednesday, and again next week.

Court spokeswoman Kathy Arberg said the 85-year-old justice is continuing to recuperate and work from home after doctors removed two cancerous growths from her left lung on Dec. 21.
SHARE if you think Ginsburg should retire now!
This isn't the first time Ginsburg needed surgery to remove cancerous tumors.
In 1999 and 2009 she needed to undergo procedures. Considering her advanced age, she might not be able to go under the knife a fourth time.
And she's clearly not recovering the way she used to.
Should her cancer return in the coming year, that might be it for her.
But that fact that she can't appear in court is shocking. This surgery was "routine" based on what doctors have said (although no surgery is "routine" at her age).
If she has to stay in bed, is she really fit to serve on the court?
In any other field, her colleagues would urge her to retire. Shouldn't her health be the most important thing?
Not to liberals. And not to Ginsburg, a woman who considers herself a feminist icon.
But serving on the Supreme Court is not a telecommuting position. It's not like she's answer phone calls for a living. She's deciding the fate of our country!
If she can't be available to sit in on oral arguments—or even be propped up in her chair—she should step down.
I'm sure most of you agree she's done enough to screw up this country. It's time for a replacement.
SHARE if you want Trump to replace Ginsburg with a conservative justice!
Source: AP News