Supreme Court Makes 1 Disturbing Ruling – And Red Florida Can't Believe It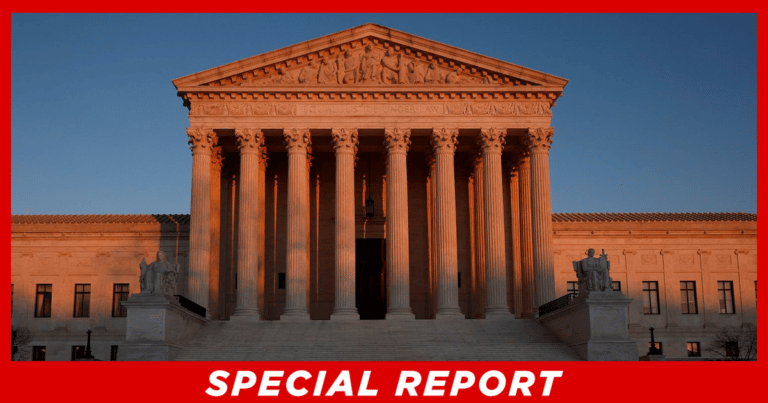 The Supreme Court has been critical in deciding major national issues in the ongoing culture wars. The highest court in the land has shut down many progressive plots in recent years.
Recently, the state of Florida has taken a recent law to court. A lower court blocked the law, claiming it violated the First Amendment.
Florida wanted the SCOTUS to immediately reverse that ruling, while the case is being heard. This is what the court decided.
From MSN:
The Supreme Court on Thursday refused to immediately clear the way for Florida officials to enforce a state law aimed at prohibiting children from attending certain live drag shows…

In a statement accompanying the Supreme Court order, two justices who were in the majority — Brett M. Kavanaugh and Amy Coney Barrett — said their refusal to reinstate the Florida law does not reflect their view about whether it violates the First Amendment.
The state of Florida passed a law banning drag shows that welcomed minors. The law was a reaction to public schools that have been exposing children to LBGT content. Democrats sued to overturn the law, and a lower court ruled it violated the First Amendment.
Florida has taken the case to the Supreme Court, requesting it lift the ban while the case is being decided. But the court refused to immediately lift the lower court's ban on the law.
However, the court's justices did not state they agree that the law violates the First Amendment. The fate of the law has yet to be decided while the litigation is ongoing.
The law in question does not specifically mention "drag shows." But it allows state officials to impose fines against businesses–as well as suspending their licenses–if they allow children to attend performances that include exposure to sexualized content.
One restaurant known for hosting drag shows claimed this law violated their First Amendment rights. However, critics have pointed out that other laws exist that limit adult content from being shown to minors. This law does not ban drag shows but seeks to protect children from inappropriate content.
It is unclear how the Supreme Court will ultimately rule. Its decision will no doubt have ramifications beyond the state of Florida. Parents have been fighting school boards that allow drag queens to speak to children–along with other objectionable content.
Should the court rule in favor of Florida, it could encourage other states to pass similar bans.
Key Takeaways:
The Supreme Court refused to immediately lift a ban on a Florida drag queen law.
The law prevents businesses from hosting drag shows to minors.
The case is still ongoing; it is unclear how the court will ultimately rule.
Source: MSN