Supreme Court Rules Against Soros-Backed Group – Denies Them Federal Dollars And 1st Amendment Protections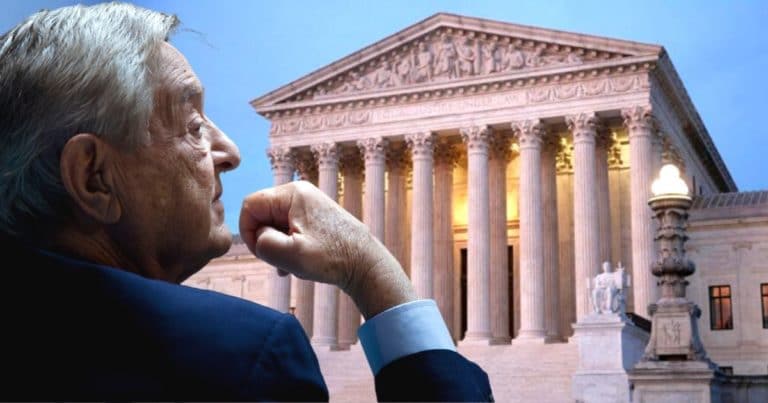 What's Happening:
A George Soros-backed group, Open Society International, sought funding from the United States to battle AIDS/HIV around the world.
But, according to a law from 2003, no organization can receive funding that does not have a policy "explicitly opposing prostitution and sex trafficking."
As it turns out, OSI does not have such a policy. It appears that this Soros-backed group was unwilling to adopt such a policy and sued the government over free speech grounds.
The case was taken to the Supreme Court, which just gave its verdict:
In 2013, that Policy Requirement, as it is known, was held to be an unconstitutional restraint on free speech when applied to American organizations…

Because plaintiffs' foreign affiliates possess no First Amendment rights, applying the Policy Requirement to them is not unconstitutional.  Two bedrock legal principles lead to this conclusion.  As a matter of American constitutional law, foreign citizens outside U. S. territory do not possess rights under the U.  S.  Constitution.
Our Take:
In 2013, it was decided that the United States could not prevent funding to an American organization, despite their policy on sex trafficking, because of free speech. But Open Society International is an international group with foreign affiliates.
The Supreme Court ruled that this group does not enjoy First Amendment protections, because foreign citizens outside the U.S. do not possess Constitutional rights.
This is significant beyond funding for OSI. It could set a precedent that foreign citizens are not granted American rights or protections.
The implications might affect future cases involving asylum-seekers, refugees, or other aliens.
It also ensures that foreign entities cannot use American freedoms for their own profit. OSI wanted tax-funded grants, despite violating basic requirements under our laws.
The country is not obligated to give money to a group that does not line up on certain baseline values.
Key Takeaways:
The Supreme Court ruled against Open Society International, which sought American funding.
The court ruled that the foreign organization cannot claim First Amendment freedoms, as it is run by foreign citizens.
The ruling could have significant repercussions for future cases involving foreigners.
Source: Supreme Court