Supreme Court Ignites Final Countdown in Texas – They Just Set Off 30 Days to Trigger Their Statewide Ban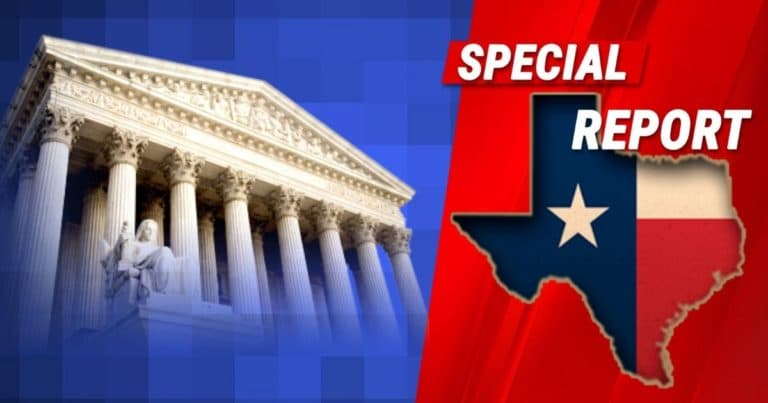 What's Happening:
The Supreme Court overturned Roe v. Wade. Their decision allows states to decide whether or not abortion is legal.
Numerous red states quickly went to work to implement long-scheduled bans.
Now, with the court's judgment releasing this Tuesday, a 30-day countdown has started.
From MSN:
The 30-day count-down for Texas' trigger ban on abortion officially began Tuesday after the U.S. Supreme Court issued the official judgment that reversed Roe v. Wade…

The Texas Legislature passed House Bill 1280, also known as the trigger ban, in 2021.

The law bans all abortions with exceptions for medical emergencies, and makes it a first-degree felony to knowingly perform or induce an abortion, or a second-degree felony to attempt an abortion. The penalties for the first-degree offense is five years to life in prison and a fine of $100,000.
The Supreme Court issued its official judgment against Roe this Tuesday. With that released (preventing appeals or rehearings), it started a clock for states with "trigger" laws.
Texas previously passed a law that would go into effect (be "triggered") should the Supreme Court overturn Roe.
While they announced their decision weeks ago, the official judgment did not come out until this week. From Tuesday, it will be thirty days until the new law goes into effect.
Currently, abortion is already banned in Texas. An older law had never been repealed, even in the days of Roe.
That law became valid again, which penalizes those who perform abortions with 2-5 years in prison and a fine.
But the trigger law is much firmer. Those who knowingly perform an abortion face a first-degree felony charge.
They can face five years to life in prison and a $100,000 fine.
The law would eliminate abortions outside of medical emergencies, ending the abortion industry in Texas.
Other states have similar laws. Abortion advocates have been scrambling to block or halt these bans.
In some cases, liberal activist judges have temporarily blocked these laws on questionable grounds.
The fight over abortion, as we see, is far from over.
Key Takeaways:
The Supreme Court issued its official judgment on Roe this Tuesday.
That started the clock for Texas' trigger law, which bans abortion outright.
The law will go into effect 30 days after the official ruling was made.
Source: MSN