After Swamp Disgrace Sweeps The Nation, AG Barr Drops His Investigation Hammer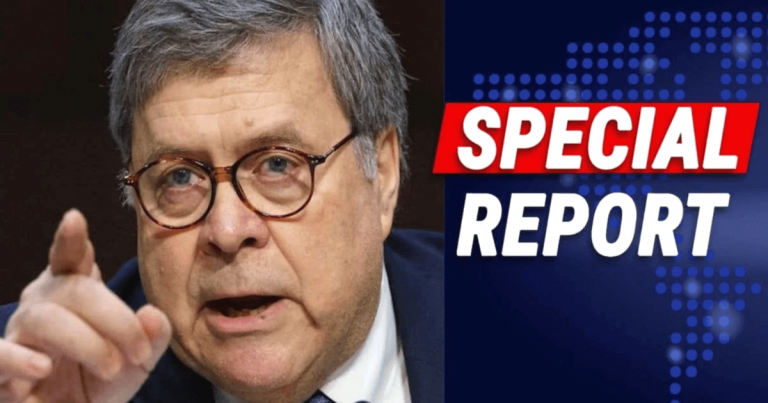 Barr just promised justice for America!
When President Trump picked William Barr for Attorney General, he knew what he was doing.
Barr is Trump's bulldog; a man of action who always stands for law and order.
He has risen to the occasion more than once already, as he's proven to be a great ally of the Trump administration.
And it didn't take long for AG Barr to make a big promise:
The U.S. government "will get to the bottom of what happened."
After financier Jeffrey Epstein's apparent death, Barr got serious—he just dropped the hammer on everyone involved in the Epstein debacle.
Via Politico:
'There will be accountability,' Barr said at the Fraternal Order of Police's 64th biennial conference.

'This case will continue on against anyone who is complicit with Epstein. Any co-conspirators should not rest easy.'
After news of Epstein's demise broke, the world erupted with reactions.
Many on the right were quick to blame the Clintons, and others believe the prison guards were involved.
But no matter what happened, Barr said he was "appalled" to learn about what happened, and now he's demanding answers.
AG Barr is determined to find out the truth, and he's going to continue to pursue anyone who may have been charged. What happened is not going to get in the way.
And like he said, "The victims deserve justice, and they will get it."
That's all we want: justice.
Despite all the backlash Trump has faced over his Tweets about the Clintons, he too only seeks justice. He wants answers. We all do.
That's exactly what Barr is going after, and everyone who wants the truth should be encouraged.
Trump's Justice Department will not rest until they get to the bottom of this mess, you can count on that!
The big question is, what will they find…? Any guesses?
COMMENT to tell us who you think was behind all this!
Source: Politico