Ted Cruz Just Made His 2024 Announcement – Lone Star Senator Says He's Running for Re-Election to "Texas Red"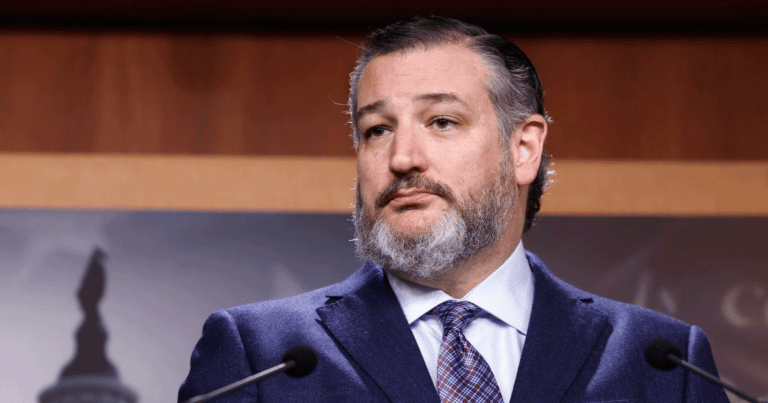 What's Happening:
As we've seen in recent days, several Republicans are preparing 2024 presidential runs. Nikki Haley is the second figure to announce a candidacy, after Donald Trump. Some believe Sen. Tim Scott will announce a run soon. And other conservative icons are mulling presidential runs as well.
But what about Sen. Ted Cruz? The man came very close to securing the nomination in 2016. He was only beaten out by Donald Trump, who went on to become president. Many have wondered if the constitutional scholar would make another play this year. Well, the Texan has just revealed his 2024 plans.
From Just the News:
Texas Sen. Ted Cruz this week confirmed to supporters that he will not seek a presidential bid in 2024, recommitting himself to run again for the seat he has held since 2013.

Cruz made the announcement on a call on Monday night, his office said the next day. "I'm on the ballot in 2024," he said on the call, according to the Houston Chronicle. "I'm running for re-election."

Cruz on the call said he was mounting the re-election bid in order to help "keep Texas red."
To the surprise of many, Ted Cruz revealed he will not be running for president in 2024. The reason, though, was obvious. He is up for re-election as senator the same year. And it appears he is putting Texas first.
Cruz won re-election in 2018, beating out far-left nutjob Francis "Beto" O'Rourke. Even though Cruz crushed O'Rourke, the pundits made a big deal about how close the race was. But since then, the fake Hispanic O'Rourke has suffered a string of losses, both in 2020 and in the race for Texas governor.
If he tries for Cruz's seat again, it is unlikely O'Rourke would succeed. But it is likely Cruz doesn't want to vacate this seat just yet, giving the left a chance to put a radical in it. Cruz is an accomplished leader and has the best chance at defending this seat from a Democrat.
Make no mistake, whoever the left nominates to run against him will be a California-style socialist like O'Rourke. Democrats are done with supporting moderates and are trying desperately to turn red states into communist dictatorships. They were successful at flipping Arizona's two senate seats and the governorship. It is only a matter of time before that state is destroyed.
Cruz is not going to let the left bamboozle Texas and drag it down with AZ. And he vowed to keep his home red.
Key Takeaways:
Ted Cruz revealed he is not running for president in 2024.
Instead, he is focusing on his re-election to the Senate.
The Republican vowed to "keep Texas red," as Democrats push to radicalize conservative states.
Source: Just the News