Ted Cruz Has 8 Stunning Words About Biden and Israel – And the White House Won't Like It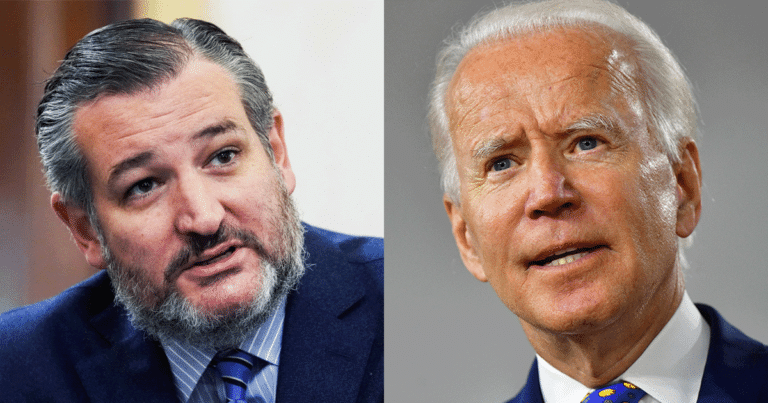 What's Happening:
Texas Senator Cruz put a fine point on his assessment of the escalating war between Israel and their attackers. He believes the blame should be placed squarely on U.S. leadership and politicians.
Sen. Ted Cruz (R-TX) is turning up the heat on President Joe Biden and the Democratic Party for the recent attacks in Israel.
As of today, more than 1,000 Israelis were killed and more almost 3,000 injured in the attack on Saturday. Since then, fighting has escalated and Cruz let the White House know how he feels.
From The Daily Wire:
"I'll tell you what is infuriating about this. This was paid for by Joe Biden and the Democrats," Cruz said.
Cruz made the comments on a recent podcast episode of "Verdict" with co-host Ben Ferguson. Cruz said that corporate media "desperately wants to avoid" any connection between Biden, Democrats, and the terrorist attacks or who funds the terrorist organizations.
"This attack, this massacre, this horrific assault on Israel, was funded by Iran," Cruz said. "Hamas and Hezbollah are Iranian proxies. They work for Iran. They work under the direction of Iran. They are funded by Iran."
Cruz' assessment follows recent reports from The Washington Post and The Wall Street Journal that have said Iran helped finance and plan the operation against Israel. He also mentioned $6 billion in Iranian assets that Biden's administration recently unfroze along with allowing $10 billion from Iraq to flow into Iran.
Cruz also pointed out revenues for Iran obtained from oil sales ever since the Biden administration loosened sanctions. Cruz said that Iran has been selling more than two million barrels of oil per day.
The total of the last couple of years that Iran has amassed in revenue, according to Cruz, totals roughly $50 billion. He stated that when people see images of people being killed in Israel by terrorists that Joe Biden and his administration funded it.
"They funded it for idiotic political reasons," Cruz said. "And now they're desperately trying to backtrack, saying, 'No, no, no, we didn't pay for these atrocities.' They absolutely did."
The administration claims the $6 billion has not yet been touched by Iran, but they have not agreed to refreeze the dollars as they do not have clear evidence of Iran's active involvement in this attack.
Key Takeaways:
Ted Cruz blames Joe Biden and Democrats for paying for these attacks.
Ted Cruz points out the money trail that he says funded the violence.
Source: The Daily Wire