Ted Cruz Takes On The Supreme Court – With 24 Senate Republicans, He Is Defending The 2nd Amendment Right To Carry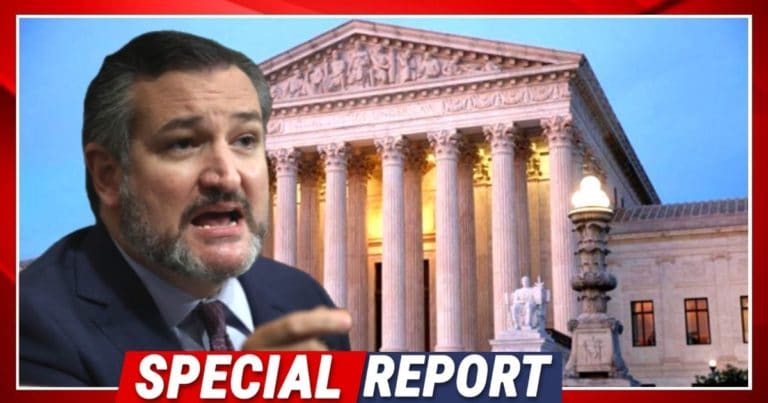 What's Happening:
In an age where there are few real leaders in D.C., Ted Cruz stands out as a real fighter.
And the constitutional scholar is taking a major fight to the highest court.
The senator from Texas has long battled to defend regular Americans' rights. Despite endless attacks from the left, this Republican continues to uphold traditional values and freedoms.
Now, he is joining with numerous other Senate Republicans in calling on the Supreme Court to act.
They are urging them to overturn a gross violation of our 2nd Amendment rights.
From Fox News:
Sen. Ted Cruz and two dozen Senate Republicans, including Senate Minority Leader Mitch McConnell, filed an amicus brief Tuesday in a Second Amendment case the Supreme Court is set to hear this fall, arguing that New York gun law violates the right to bear arms under the Constitution.
Ted Cruz and other Senate Republicans are urging the Supreme Court to overturn a New York law that restricts residents' 2nd Amendment rights.
In the state, it is legal to own a firearm in your home. But to carry it outside your home—for the purposes of self-defense—requires a permit.
Such a permit is nearly impossible to acquire. Even if a law-abiding citizen applies for it, the state can simply refuse for any number of reasons.
The Supreme Court will have to decide if states have the power to limit law-abiding citizens from bringing a handgun with them, while outside the home.
Many states support constitutional carry, meaning citizens do not need a permit to carry a gun. But others require some form of permit, which demands classes, training, and a complicated application and testing process.
Cruz and other Republicans are arguing that lawmakers in states and D.C. do not have the power to "second-guess" the freedoms granted to us by the founding fathers.
How the Supreme Court decides this case could have serious impacts on Americans' 2nd Amendment rights. They can simply rule in a way that keeps current state laws intact.
Or, they can rule in a way that prevents states from limiting gun rights. Or, there is even a chance the court can overrule pro-2nd Amendment laws, making gun ownership even harder.
Plenty is riding on this case—and Senate Republicans are taking no chances.
Do you stand with Ted Cruz and the 2nd Amendment?
Key Takeaways:
Ted Cruz and other Republicans called on the Supreme Court to defend the 2nd Amendment.
They are asking the court to overrule state laws that limit handgun carry outside the home.
This comes as a case is brought before the court from New York.
Source: Fox News