Ted Cruz Sends Twitter Scrambling – Demands Criminal Investigation For Blatant Violation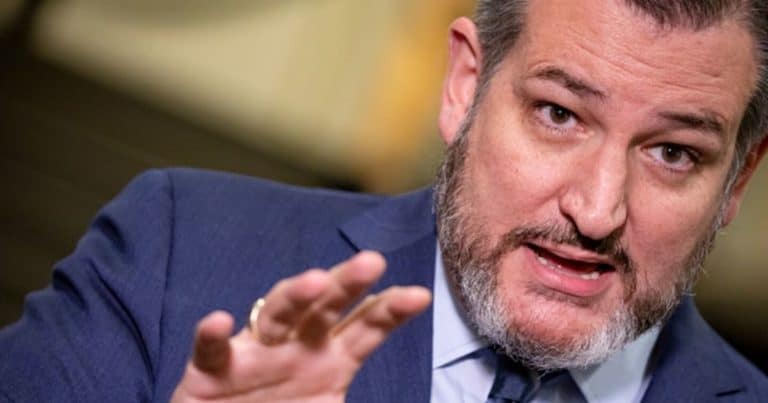 Republicans have been slamming Twitter for their "fact-checking" and censorship of Trump's tweets.
Their moves to control what conservatives post has driven Trump to drop a major executive order.
Twitter seems to claim they aren't treating Trump any differently than other users. But Ted Cruz says otherwise. And he's calling for an investigation.
From Ted Cruz:
U.S. Sen. Ted Cruz (R-Texas), member of the Senate Foreign Relations Committee, today called on Attorney General Bill Barr and Treasury Secretary Steven Mnuchin to investigate Twitter for willfully violating American sanctions on Iran by providing social media accounts and services to the Supreme Leader of the Islamic Republic.
Ted Cruz is calling on the attorney general and treasury secretary to investigate Twitter's support of the Supreme Leader of Iran.
While Twitter continues to censor the President of the United States, they are providing a platform for a leader that is being sanctioned by our country.
That could be a violation of our laws and land Twitter in hot water.
Our Take:
Since Twitter stepped up its censorship of Trump, many conservatives have pointed out they've done nothing to clamp down on the Iranian leader's tweets.
In fact, Twitter sits back and lets Ayatollah Ali Khamenei frequently call for jihad against Jews and America.
Hmm… something tells me this is worse than Trump's "mean" tweets.
You can easily call out Twitter for this apparent hypocrisy. But Cruz is pointing out that even giving Iran this platform is in violation of our sanctions.
Sanctions against Iran prohibit American businesses from working with the terrorist-loving regime. Yet Twitter (and possibly other social networks), might be violating these laws by providing Iran with services.
It's even worse when you consider Iran does not allow their own citizens to use Twitter. Yet their rulers can spew hate and violence on the platform?
Perhaps the DOJ should ramp up an investigation into this?
Many Americans accuse Twitter and other liberal social networks for showing a double standard. They come down hard on patriotic Americans but give leftists a pass.
Now it seems Twitter is giving an American enemy—someone under U.S. sanctions—a pass as well.
SHARE if you want Twitter investigated.
Source: Ted Cruz