After Dems Claim They'll Turn Texas Blue – Trump Finds New Red Wave In Lone Star State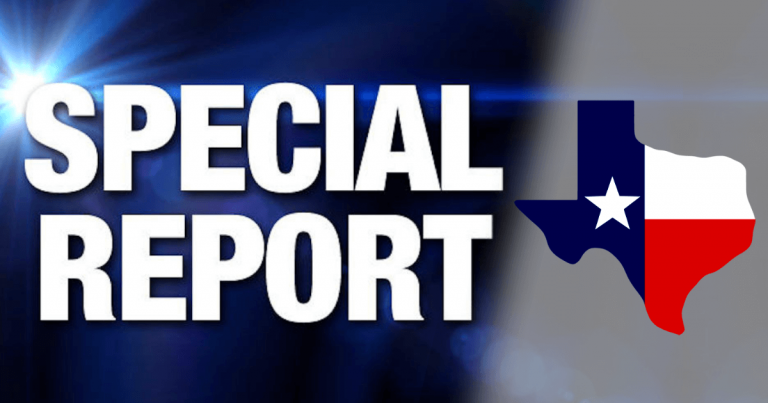 Texas could turn blue – but not if this red wave crashes on Democrats!
The hot topic these days is that Texas could be turned blue in 2020—but is that true?
Democrats have talked a lot in recent years about flipping long-conservative parts of the country. So far, they've failed big time.
In 2018, Democrats in Texas thought they could get a man pretending to be Latino—"Beto" O'Rourke—to replace Ted Cruz, a real Latino Republican.
They failed.
It's true, people are fleeing liberal states for the safety of Texas. And the latest polls are showing Texas could be won by a Democrat.
But they're missing one major group that's bringing a red wave—all because they love Trump.
From Twitter: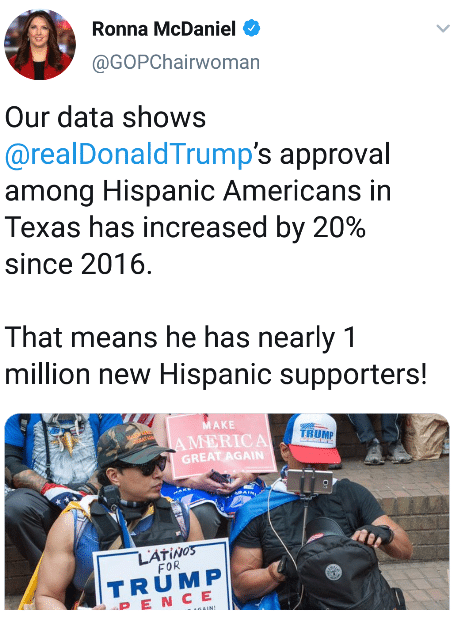 "Our data shows @realDonaldTrump's approval among Hispanic Americans in Texas has increased by 20% since 2016. That means he has nearly 1 million new Hispanic supporters!"
Wait a minute! As "so many" liberals flock to Texas, support for Trump is growing!?
And not just among any old voters, but Latino voters!? That's not supposed to happen!
If you believe the left-wing media, of course.
It's true people from California and other liberal states are flocking to Texas. But maybe they are smart enough to realize that Texas is great because of conservative policies.
(And people tend to forget that there are conservatives in liberal states, who flee to greener pastures. Like yours truly.)
All the predictions by Democrats that they can flip the most conservative and tried-and-true state in the union into a liberal wasteland seem to be wrong.
Support among Hispanic voters in Texas for Trump is growing. How can that be?
Maybe because Americans—including Latino Americans—want a secure border.
They can see Trump working to build our economy, not tear it down.
His policies are working. And, while the Left seems to be dividing us by race, Trump is bringing Americans together.
It's hard to fight against results. And Americans of all stripes, including Hispanics, see Trump's results on our country.
The left can dream of a blue Texas all they want. But something tells me they are once again living in a fantasy world.
SHARE if you think Trump is going to win Texas in 2020.
Source: Twitter