Texas Border Bridge Spins Out Of Control – As Surge Grows, Over 8,000 Are Now Living And Waiting Under It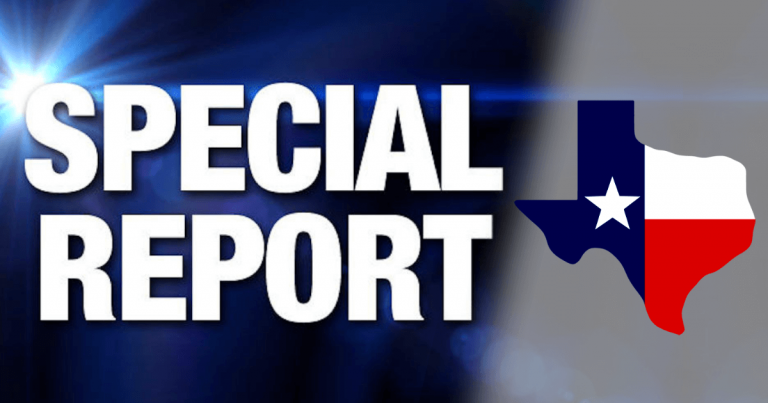 What's Happening:
Don't kid yourself, Biden's border crisis is out of control. While the Supreme Court has stepped in to restore some order, it's clear Biden is doing nothing to help. And the situation continues to get worse.
In fact, August was perhaps the worst month yet, as hundreds of thousands bombarded our border.
From Fox News:
There were more than 200,000 migrant encounters at the southern border in August, Customs and Border Protection (CBP) confirmed on Wednesday…

Additionally, the 208,887 number for August represents a 317% increase over last August 2020 which saw 50,014 encounters — and a 233% increase over August 2019, where there were 62,707 amid that year's border crisis.
And that's not even half of it. Thanks to Biden's utter failure, the migrant flood hasn't ended. In fact, thousands are posted up under a bridge, waiting for Joe to collect them.
From Fox News:
The number of migrants, predominantly from Haiti, waiting under the International Bridge in Del Rio, Texas has doubled to more than 8,000 in a single day, with sources telling Fox News that the situation is "out of control" and Border Patrol is overwhelmed.
BREAKING: Our drone is back over the international bridge in Del Rio, TX. Per source, the number of migrants waiting to be processed has now swelled to approx 8,200. It was 4,000 yesterday AM. Doubled in one day. BP overwhelmed, & I'm told situation is "out of control" @FoxNews pic.twitter.com/ThJJJ0JWCT

— Bill Melugin (@BillFOXLA) September 16, 2021
Drone footage revealed that 8,000 migrants, mostly from Haiti, are camped out under the International Bridge in Texas. They are reportedly waiting for Border Patrol to capture them, so they can claim asylum.
Even though the Supreme Court ordered the administration to require asylum seekers to stay in Mexico, migrants haven't gotten the memo. These people crossed into the U.S. illegally and are waiting for Border Patrol to arrest them.
All so they can claim asylum and get set up in the U.S. with Biden-approved housing, clothing, food, and money. Generously provided by hard-working taxpayers, of course.
Why did so many Haitians (and others) foolishly think this move would work? Because for nearly a year, Biden has turned a blind eye to nearly one million invaders. His administration has not enforced a single immigration law. And they've bussed migrants to towns across America.
According to the report, Border Patrol is "overwhelmed." No kidding. What the hell are they going to do with this many migrants—who expect to freeload off the American government?
All of these people need to be told to go back home. This is totally unacceptable. Our courts are not designed to process this many people so quickly. Nor are we entitled to take up anyone who claims asylum.
But there is no way Biden will do this unless the courts of Congress force him to.
If only we had a president that actually enforced our laws?
Key Takeaways:
Over 200,000 migrants were captured by BP in August, a 317% increase from 2020.
Drone footage revealed 8,000 Haitian migrants are living under a bridge, demanding entry.
Biden has created a border crisis and refuses to fix it.