Texas Closes In On Historic Border Project – $1 Billion Construction On New Wall Could Start In Just 1 Week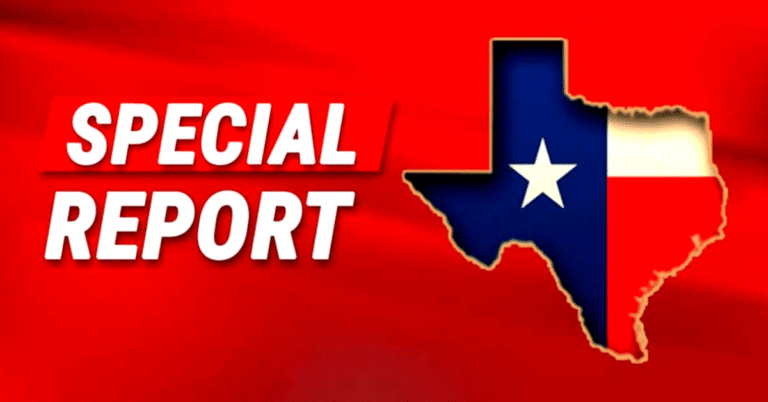 When President Joe Biden halted construction on the southern border wall, some officials and state leaders began to worry. They were concerned that an unprecedented migrant surge could happen.
Based on the numbers reported by border authorities and the Department of Homeland Security (DHS), that's exactly what happened. And one southern state is tired of waiting for help.
Now, Texas could be just 1 week away from starting their own historic border project.
Governor Greg Abbott and other state leaders begged the federal government for aid for much of 2021. They claimed the crush of foreign travelers was on the verge of crippling their border.
Other authorities in southern states made the same disturbing cries for help.
However, Texas reportedly received little in the way of assistance from the Biden administration. So, they decided to fund construction of a new border barrier themselves.
That massive $1 billion contract might be awarded later this week. And it's exactly what many Republicans and concerned citizens along the U.S./Mexico border want.
Via Washington Examiner:
Texas may award a massive contract to begin building a barrier that stretches along more than 700 miles of the state's border with Mexico as early as this week, according to the office overseeing the project.

The Texas Facilities Commission, which oversees state contracts, said in a statement it anticipates awarding the border wall project with more than $1 billion in available funding by mid-September.
They're already part way to the goal:
The commission previously selected engineering firm Michael Baker International (out of Pennsylvania) and design firm Huitt-Zollars (Dallas) to work together on the momentous project.
Now the commissioners just need to vote on this decision before they can assign a program manager, and settle on a final dollar amount.
So far, both firms in question have helped Texas construct hundreds of miles of border wall. Most of it was completed under previous presidents, of course, including former POTUS Donald Trump.
The bill for more border security in Texas passed in August.
At the time, the state allocated $1.8 billion to deal with the border crisis, which had evidently spun out of control. And over half that money is earmarked for a new border wall and fencing.
The state plans to build another 733 miles of barrier, and the Texas National Guard will handle the project.
For the record, all the land Texas plans to use for this wall belongs to residents who agreed to the barrier. For the time being, there's only a temporary barbed wire fence in place, and the state needs an upgrade.
Currently, according to the Examiner, only about 150 of the 1,250 miles along the Texas/Mexico border has any real barrier.
This is precisely what needs to change, and change fast, according to many border authorities. And concerned citizens in the state have seen skyrocketing encounter and arrest numbers from DHS.
If the contract is awarded soon, though, the wall – and many still call it Trump's Wall – will start going up again in a matter of weeks.
Key Takeaways:
Texas might award the $1B border wall contract this week.
The state allocated $1.8B to go toward increasing border defenses, and more than half of it is set for better barriers.
They've already selected an engineering and design firm. Now they just need to get a program manager and final approval on the dollar amount.
Source: Washington Examiner