Texas GOP Leader Just Found Out His Fate – Here's the Final Ruling on 16 Charges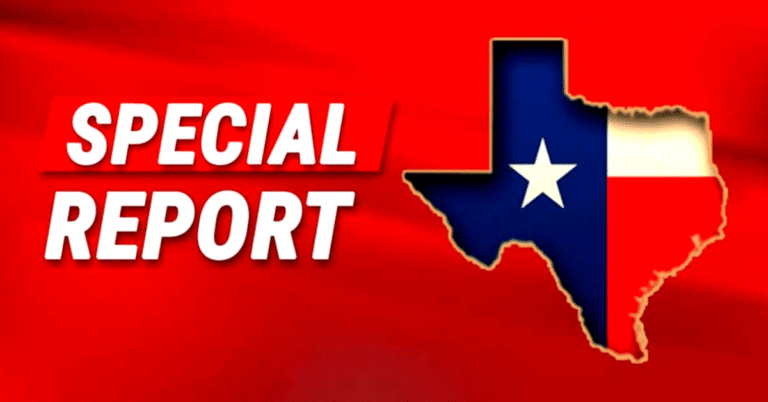 What's Happening:
Texas politics has a history of tough fights across the aisle between Democrats and Republicans. Few of these fights have led to the ultimate political collapse of an office holder. Texas just made history after both sides of the aisle joined forces in a bold attempt to remove the top cop in the Lone Star State.
A two-week trial in the Texas Senate ended over the weekend with the acquittal of Attorney General Ken Paxton on all charges he faced. The Texas House impeached Paxton in May over allegations that he provided favors for Austin real estate developer and campaign backer Nate Paul as Paul who was being investigated by the FBI.
From The Daily Wire:
Paxton stood trial on 16 articles of impeachment that each required a two-thirds majority to pass in a Republican-controlled chamber. He was not convicted on any of the charges brought against him.
Impeachment charges included alleged bribes from Paul, Paxton hiring his alleged mistress, and Paul renovating Paul's home in exchange for help when Paul was being investigated by the FBI.
Paxton's attorney responded to the acquittal by saying the impeachment was forced by the House for political reasons.
"This is a political trial," Buzbee said, according to the Associated Press. "I would suggest to you it's a political witch hunt."
The impeachment and trial have caused a rift among Republicans in the Texas Legislature after several key GOP officials in the House pushed forward with the charges. Paxton showed his displeasure with the impeachment by not showing up for much of the trial except for the opening and closing arguments.
Paxton is not yet clear of all legal issues. He still faces state securities fraud charges from a case that has been ongoing for more than eight years. He was first indicted a few months after taking office in 2015. The FBI also has an ongoing investigation that started in October, 2020, yet no charges have been filed.
The state case has been postponed after a series of pretrial motions, according to the Texas Tribune. Paxton faces multiple felonies related to soliciting investors and promoting stock in a technology company and failing to register with state securities regulators. All counts could add up to more than 100 years in prison. His attorneys have called both the impeachment and state cases "B.S." and have asked for a dismissal of the securities case.
Key Takeaways:
Top cop in Texas defends his office against "political" allegations.
Attorney General Ken Paxton is cleared after a two-week trial.
Paxton still faces charges in the state case and an FBI investigation.
Source: The Daily Wire, Texas Tribune