Texas Sends July 4th Gift to Blue City – This is Their "Reward" for Their Liberal Policies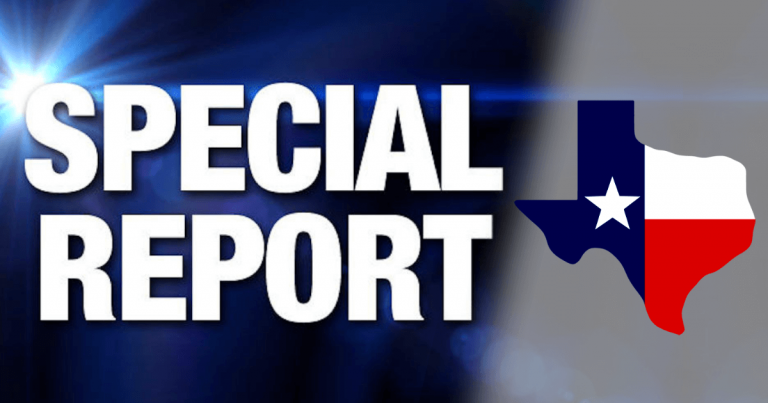 What's Happening:
From everything we've heard, the border crisis is only getting worse. Joe Biden has totally ignored the exploding situation, as his DHS head prevents law enforcement from deporting criminal aliens. The result has been over 3 million illegals coming into the U.S. and drug cartels expanding nationwide.
Despite the devastation this crisis is causing, Democrat-run cities are only encouraging it. In fact, many of them continue to call themselves "sanctuaries," rewarding those who break our laws to be here. So, on the July 4th weekend, Texas decided to reward one of these cities will a little gift.
From Daily Wire:
A bus carrying 41 illegal immigrants arrived in the self-described sanctuary city of Los Angeles on Saturday from the Lone Star State, the second in three weeks, according to multiple reports…

The illegal immigrants, including 11 children, boarded the bus voluntarily in Brownsville, Texas, after being paroled by the Border Patrol, the Los Angeles Times reported.
Hey, you wanted illegal aliens overrunning your city, you got 'em. Texas sent another bus of about 40 illegal aliens to Los Angeles. The city only recently codified a sanctuary policy it had embraced for years.
Cities like Los Angeles are openly defying U.S. law by protecting illegal aliens. They welcome them with open arms, giving them tax-funded room and board. Big surprise! These cities are falling apart.
Los Angeles is one of the worst liberal-run cities in America, with its downtown nearly totally occupied by homeless shanty towns. Countless Americans have been abandoning the city, fleeing to other states.
The mayor of LA can boast all she wants, but she is trading hard-working Americans for criminal aliens and drug addicts. Democrats are punishing Americans with high taxes, skyrocketing costs of living, unchecked crime, and more. Meanwhile, they roll out the red carpet for illegal aliens, giving them VIP treatment.
Biden has refused to do anything about the border crisis, leaving Texas to fend for itself. The governor has implemented a wide range of tactics to reduce the insanity. But because states are not allowed to deport illegals, the one thing that can end this–Abbot is not able to do it.
So, until the Supreme Court rules states can actually enforce the border, the buses will keep rolling.
Key Takeaways:
Texas sent another bus of illegal immigrants to Los Angeles.
The liberal city recently voted to become a "sanctuary" for illegals.
This comes as Biden ignores the ongoing border crisis.
Source: Daily Wire