Texas Supreme Court Lawsuit Flooded With Support From Congress – Trump Now Has Backing From Over 100 Republicans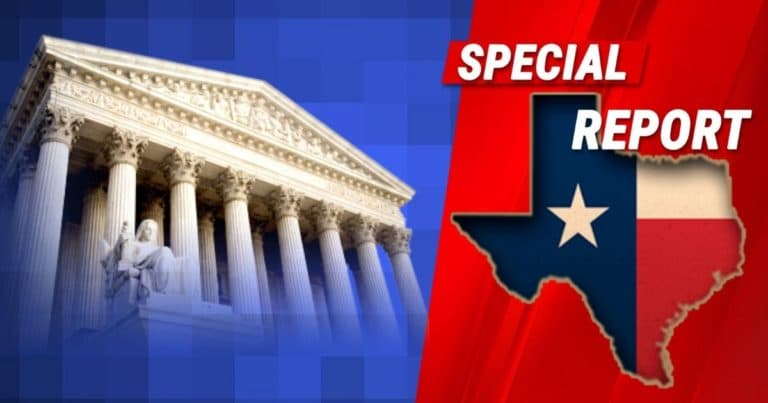 When Texas announced it was suing four states – Michigan, Wisconsin, Pennsylvania and Georgia – for "voting irregularities" in the 2020 presidential election, their leaders had high hopes.
But they probably couldn't have predicted the amount of support their suit would receive. Shortly after filing, many other states signed on to support the legal effort.
Now, the total number of GOP members who back the Texas lawsuit continues to rise.
It all started when Texas Attorney General Ken Paxton filed a suit challenging the election results in the aforementioned 4 states.
He believes the Electoral College votes from those states shouldn't count for Joe Biden, as there's too much alleged evidence of voting inaccuracies and wrongdoing.
Following this, Rep. Mike Johnson (R-LA) sent a letter to every GOP member in the House, looking for cosigners for the lawsuit.
And boy, did they ever respond.
Via The Daily Wire:
Over 100 GOP members of the House jointly filed a brief supporting Texas' lawsuit against four battleground states seeking to block them from voting in the Electoral College for alleged 'unconstitutional irregularities.'
As of now, 106 GOP members are on board with the Texas challenge.
They're not only accusing the states of voting miscalculation, they're also alleging a breach of the Constitution. And in turn, this is what supposedly affected the integrity of the election.
Here's part of the House Republicans' statement (per The Hill reporter John Kruzel):
This brief presents [our] concern as Members of Congress, shared by untold millions of their constituents, that the unconstitutional irregularities involved in the 2020 presidential election cast doubt upon its outcome and the integrity of the American system of elections.
By Wednesday, 17 states had officially joined Texas, filing an amicus brief with the Supreme Court. More states could jump in before the Court decides whether or not it'll hear the case.
The Trump campaign pledged to intervene as well; it's likely President Trump sees this move as his last opportunity to secure a second term.
As a reminder, the Texas lawsuit also accuses the states of exploiting the coronavirus pandemic to "unlawfully enact last-minute changes" and "ignore federal and state election laws."
This has indeed resulted in significant right-wing support on Capitol Hill. But will it be enough to convince the Court to consider the case?
Key Takeaways:
The Texas lawsuit against 4 states, alleging "unconstitutional irregularities" in the 2020 election, has gained a strong following.
Over 100 GOP House members (106) have pledged their support. President Donald Trump has all jumped aboard.
The suit accuses the states of "ignoring federal and state election laws," and exploiting the pandemic.
Source: The Daily Wire