Texas Republican Reveals Major New Bill – "TEXIT" Wants the Lone Star State to Split from United States for Good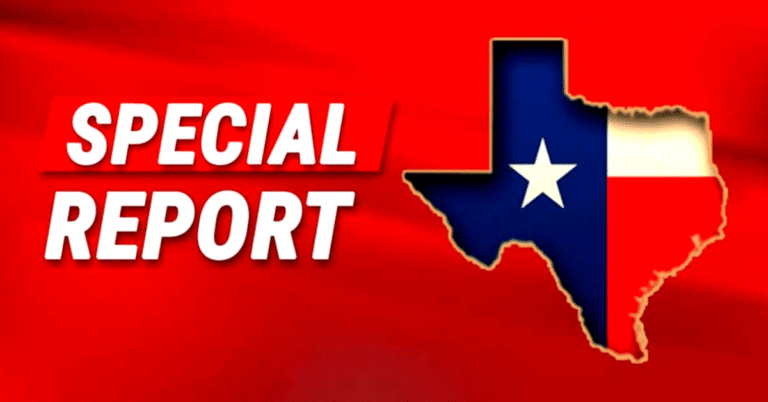 What's Happening:
The fact remains that, if Joe Biden and Democrats continue running as they are, this country is in trouble. Biden has deliberately upended America's economy. And from coast to coast, Democrats are trying to turn America into a socialist dictatorship.
The only glimmer of hope at the moment are strong, conservative red states. Countless Americans have fled to states like Florida and Texas to escape the left's toxic agenda. And, if one Texas lawmaker has his way, the Lone Star State will be free from Biden's grasp for good.
From Fox News:
Republican Texas State Representative Bryan Slaton introduced a bill Monday to allow Texans to vote on whether the Lone Star State should secede from the United States.

If the Texas Legislature passes the Texas Independence Referendum Act," or TEXIT, a referendum will be placed on the ballot during the 2024 general election.
A Texas lawmaker introduced a bill that, if passed, would allow Texas residents to explore the possibility of seceding from the U.S. If the bill is passed by the Texas legislature, then a ballot measure would be put on the 2024 general election ballot.
That means, Texas residents could vote next year on leaving the Union. This isn't the first time Texans have considered breaking from the country. Texas is a large state with a booming economy. It even has its own power grid. Despite the presence of liberals, the state appears to be getting more red, not less.
Even traditionally liberal-leaning districts are breaking to the right, as Biden allows endless illegals to flood into the country. There might be more than a few voters interested in breaking from Biden entirely.
While it is a long shot that the state will secede, this is a reminder to the left. Democrats have been trying to run the country into the ground. They are putting special interest groups and foreign nations ahead of American citizens. And Americans won't stand for it much longer.
In the coming election, there could very well be a strong backlash against Biden's failed leadership. And the left better be ready for a rude awakening.
Key Takeaways:
A Texas lawmaker proposed a bill that would help Texas secede from the U.S.
The bill would put a ballot measure on the 2024 general election ballot.
Texas voters could vote on exploring options for leaving the Union.
Source: Fox News