Texas Sheriff Just Gave Joe Biden A Demand – He Wants The President To Come Visit His "Complete Embarrassment" Of A Border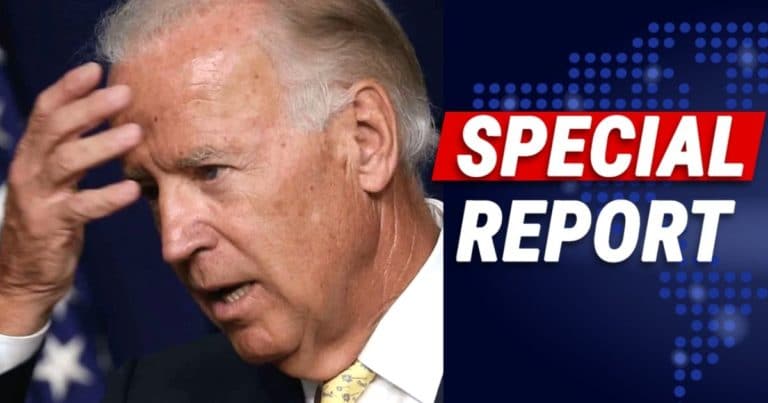 The Biden administration faces a number of pressing issues, but arguably the #1 topic is the border situation. Republicans continue to call out Democrat leaders for complete lack of action.
And while those Democrats claim that right-wing politicians and citizens are exaggerating, many border officials are begging for help. And some are making concerning statements.
For example, a Texas sheriff just hit President Biden and Vice President Kamala Harris with a stiff demand.
Jackson County Sheriff Andy Louderback went on "Fox and Friends" over the weekend and didn't mince words.
He claimed Biden's border policies simply aren't working, and the border crisis is only worsening. And being on the front lines, Lounderback has a front-row seat to the problem.
On top of that, he specifically called out using the Texas National Guard to clean up piles of garbage left by foreign travelers, which is a "complete embarrassment."
Then he asked the President and Vice President to come and visit (via Fox News):
The Texas sheriff added the situation is 'preventable' if the president or vice president would visit the border and 'see for themselves.'

He expressed that there have been a number of 'car crashes, increased deaths, exploitation of women, and environmental concerns' in the area.
Apparently, the southern border situation really is a crisis.
Louderback says it's "incomprehensible that a national security border" could be in the shape it's in. He isn't the first border official to challenge the current administration's stance on the border, either.
One would think Biden's team would be interested in cleaning up the mess, as it's a major human trafficking route.
And the amount of trash the huge influx of migrants leave behind is evidently pretty bad: Louderback says the border is "littered completely" with clothing, backpacks and other garbage.
Added Louderback:
Do we talk about the level of fear here in Texas and across the United States as an open border policy expands here?

Do we talk about the cartel expansion and the strength and the power that they now exhibit here in the United States?
These are questions Republicans and Conservative politicos continue to ask. Angry citizens, especially those living near the southern border, demand answers to these questions as well.
And as far as this sheriff is concerned, we're not getting those answers. He says the entire situation is just being "completely ignored."
This will continue to be a thorn in Biden's side if he doesn't respond. It's quickly becoming a national security concern, and it doesn't appear like much is happening to address the issue.
Millions of worried Americans believe they deserve a lot better.
Key Takeaways:
Texas Sheriff Andy Louderback slammed the Biden administration for its border policies.
He called out using the National Guard to clean up the mass amount of trash left behind by foreign travelers. He said this is a "complete embarrassment."
Louderback demanded that President Biden and Vice President Harris come and "see for themselves."
Source: Fox News