Texas Supreme Court Delivers Stunning Verdict – Pro-Life Activist Finally Gets a Big Decision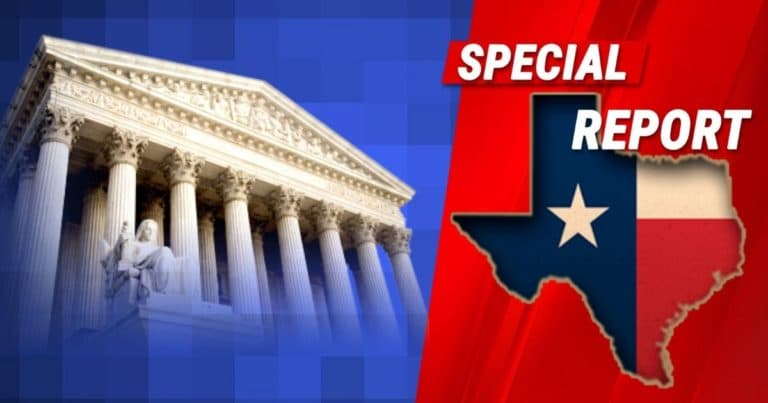 For most Americans, freedom of speech is the most important law of the land. As #1 on our Constitution, it guarantees citizens the right to speak their mind without persecution.
Unfortunately, many say this law is under constant attack, as Republicans and Conservatives accuse the "woke" mob of trying to ban certain words for the "public good."
However, at least the courts still have to follow the Constitution.
Mark Lee Dickson is the director of Right to Life in East Texas, and he's also the founder of the Sanctuary Cities for the Unborn (SCU) movement.
Obviously, he's a pro-life advocate and believes that abortion is quite simply evil. That's why he called abortion centers and groups "criminal organizations" that "murder innocent unborn children."
Now, according to the First Amendment, he's allowed to say this.
Even so, the Lilith Fund for Reproductive Equity, the Afiya Center, and the Texas Equal Access Fund sued Dickson in June 2020 for making that statement. They alleged defamation.
But that accusation didn't fly in the Texas Supreme Court (via The Daily Wire):
The Texas Supreme Court ruled Friday that comments made by a pro-life activist, in which he called several pro-abortion organizations 'criminal,' are protected speech under the First Amendment.

…in a unanimous decision written by Justice Jane Bland, wrote that 'the challenged statements are protected opinion about abortion law made in pursuit of changing that law, placing them at the heart of protected speech under the United States and Texas Constitutions.'
Specifically, the judges decided that Dickson "did not urge or threaten violence, nor did he misrepresent the underlying conduct in expressing his opinions about it."
That's why the defamation argument holds no water, they argued.
The justices even went a step further and said the lawsuit was an attempt to "chill a citizen's exercise of free speech." This is precisely what many Americans have been worried about for years.
Said Dickson in a statement:
I am thankful that the Lilith Fund, which shares a name with a demon that preys on women and children, was not successful in their attempt to stop me from referring to their organization as a criminal organization involved in the murder of innocent children.

I hope the Lilith Fund and the other two abortion assistance groups get out of the baby-murdering business.
He then repeated that "abortion is murder" and he will continue to speak against groups that "have a reputation of hurting women and ending the lives of their children."
Ever since the Supreme Court overturned Roe v. Wade, the abortion issue has exploded. Pro-life vs. pro-choice has never been more contentious, so the battle probably won't ever end.
But at least in this case, the important result is that freedom of speech was protected.
Key Takeaways:
A pro-life activist scored a victory in the Texas Supreme Court this week.
He was being sued for saying "abortion is murder;" an abortion organization alleged defamation.
But the court dismissed the claim, and added that it was only an attempt to "chill a citizen's exercise of free speech."
Source: The Daily Wire