Texas Wall Project Gets A Startup Boost – Governor Abbott Reports Donations Are Rolling In To The Tune Of $400K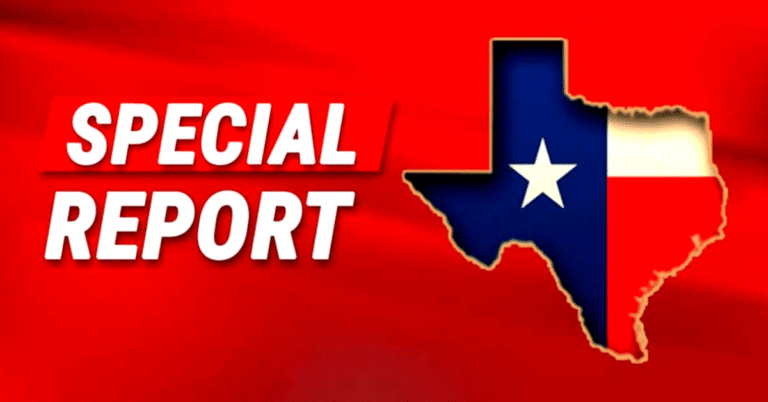 Southern state leaders and lawmakers have been frustrated with the Biden administration's apparent refusal to deal with the border crisis. And the situation seems to be getting worse.
That's why Texas Governor Greg Abbott recently decided to take matters into his own hands: he announced the state is going to build their own border wall.
And it seems that project is already off to a flying start.
Texas reportedly has allocated $1 billion to shore up their border defenses, and a portion of that will go towards a new barrier. However, that won't be quite enough to get the job done.
So, Gov. Abbott opened the floor to the public — he said anyone "around the world" can donate to the border wall. No matter how much or how little; any contribution would be appreciated.
And it didn't take long for people to respond.
The state will put up a $250 million down payment on the project, but it's clear they're going to get some help (via Fox News):
Texas Gov. Greg Abbott's effort to build a wall at Texas' southern border has raised almost $400,000 in public donations since the project was announced last week, the governor's office confirmed to Fox News on Tuesday.
The state opened a website where citizens can donate to the cause, and people are definitely responding.
To be exact, donations have hit $397,000 (as first reported by CBS-11 News) and while that's a comparatively small amount for such a large project, donations have only been open for a week.
Obviously, Texas state leaders aren't the only ones who demand better national security at our southern border.
Gov. Abbott has been begging the Biden administration for help but has received little in the way of response. And he condemns the President and his staff for the current situation:
Make no mistake, the border crisis that we're dealing with right now is a direct result of the open border policies that have been put in place by the Biden administration.

Homes are being invaded, neighborhoods are dangerous and people are being threatened on a daily basis with guns by people coming across the border or those working with those coming across the border.
Just this week, Abbott said that the administration "has abandoned its responsibility to apply federal law to secure the border and enforce immigration laws."
As a result, he's taking this very big step. As he said several times, if the government won't do it, Texas will.
And the good news is, they won't have to do it alone. If donations continue to roll in at a decent clip, that will certainly help get the ambitious project completed.
At this point, many southern state residents believe something must be done, because the border issue has spiraled out of control. And if Texas is willing to step up, they're all in favor of it.
Key Takeaways:
In just one week, Texas saw nearly $400K in donations for their border wall project.
Donations are open to anyone and it could prove valuable to a project that will cost a hefty amount to complete.
Gov. Greg Abbott claims the Biden administration has "abandoned its responsibility" in regards to the southern border.
Source: Fox News